DIZO - the First Brand in the realme TechLife Ecosystem now available in Nepal
23rd September 2021
"Pashupati Trade link Pvt. ltd. announced the sole distributor of the Dizo brand in Nepal."
Dizo as the first brand under realme ecosystem and Pashupati Trade link Pvt. Ltd. as its sole distributor in Nepal has been official announced in Nepal.
Pronounced as 'dee-zoe', the new brand aims to breaks the hurdles of tech similarities and offer solutions that are aligned to the needs of every different consumer. Urging its consumers to "Be Different", and socially very active and unique, DIZO wishes to offer the technology that complements the individuality of a consumer, empowers them, and becomes an extension of their personalities.
DIZO embarks on a philosophy and a journey that aims to empower everyone to enjoy their desired life, enhanced by Smart Tech Life.
DIZO along with realme, is committed to bringing the best of the brands to its consumers. In fact, DIZO has unflinching support from realme around three key aspects - Industrial Design, Supply Chain and AIoT experience that works perfectly with realme Link App.
DIZO's focus is to create a portfolio of an entire range of AIoT products that consumers can use in their daily lifestyles. And with that focus in mind, DIZO will enter into four major product categories, which are Smart Entertainment, Smart Home, Smart Care and Accessories for its consumers.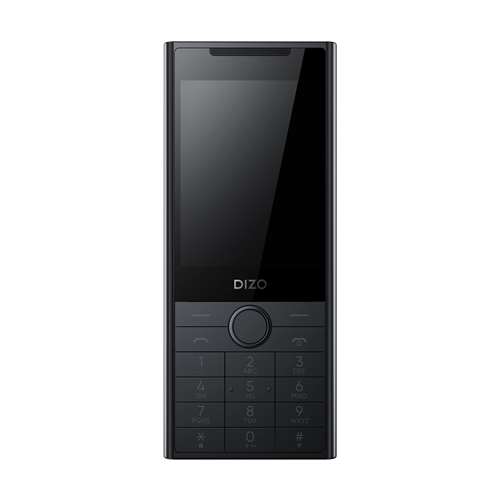 The company also has launched Dizo brand feature phones model name Star 300 which is premium in design have 1.77" screen display, 2550 mAh battery with dual micro sim support & another model name Star 500 with premium design, 2.8" big screen display, 1900 mAh battery which also supports dual sim.
Along with AIOT GoPods, GoPods D & Smartwatch which support both Android and iOS.
Price of DIZO Star 300 – Rs. 2078, DIZO Star 500 – Rs. 2878, GoPods – Rs. 6069, GoPods D – Rs. 2899 & Smartwatch – Rs. 6464.
Also read:
LG Announced Dashain Tihar Campaign with Gifts worth More than Rs 5 Crore
Hyundai Festive Delight 2078 Announced, Cash Discount up to 3 Lakhs
Jagdamba Motors unveiled the 'SURPRISE of 6 PRIZE' scheme
Nissan LEAF launched in Nepal at a special introductory price of NPR 59.99 lakh
Agni Aastha: Certified used Mahindra Vehicle's showrooms
Compiled by : Team Reviews