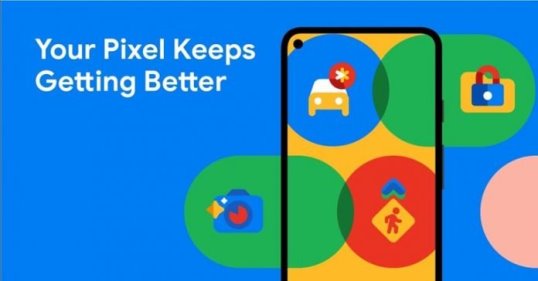 With the latest Pixel update, Google brings Locked Folder
25th June 2021
"Last month, Google held its I/O conference, at which the firm introduced Android 12 and a slew of additional enhancements"
Last month, Google held its I/O conference, at which the firm introduced Android 12 and a slew of additional enhancements. And now, the feature drop for the month of June for Google Pixel phones has gone live, bringing with it a slew of new goodies.
Google Pixel phones gain new features in June, including enhanced photos and cameras.
Google announced the "Locked Folder" for your images during I/O 2021. It's a local space on your device that you don't want to sync with your Google Photos account automatically. It is also password-protected, so anyone with your sign-in information cannot access it directly.
Now, using the Camera app, you may snap photos/videos and save them directly to the Locked Folder. You can also add existing photos to the folder.
Following that, the Camera app will receive a Night Sight video function for astrophotography enthusiasts. You may now record or picture starry skies—but you'll need patience and a tripod or incredibly steady hands for such long exposure images. This function will be available on Pixel 4 and subsequent generations.
Ashton Attzs has also developed new Pixel-exclusive Pride wallpapers. Similarly, LGBTQ+ artists and YouTube Creators have collaborated on Pride-themed ringtones and alerts.
Pixel Has Become Smarter
Incoming phone calls can now be handled by Google Assistant. Simply saying "Hey Google, answer call" or "Hey Google, reject call" will activate the assistant, allowing you to answer/reject the incoming phone.
The clipboard in GBoard has also become more context-aware. That is, when you copy text that contains phone numbers, email addresses, or URLs, important text fragments will be recommended in the clipboard. When you send it to the recipient and he or she clicks on it, they will be sent to the appropriate programs, such as Gmail for email.
Aside from that, the Call Screen app will be available in Japan with the June feature update for Google Pixel phones. It is possible to avoid spam calls by answering unknown numbers and determining the identity of the caller. Similarly, car crash detection will be available in the Personal safety app in Spain, Ireland, and Singapore.
Finally, the transcriber app Recorder will be available in more English dialects. Singaporean, Australian, Irish, and British English are all represented. The app will be available for Pixel 3 and newer phones by the end of July.
Also Read:
Compiled by :

Rahul Shrestha