10 Unique and Useful Apps For your Android Phones
22nd January 2020
"Android Apps that are not so famous but is very useful in daily life."
We can find lots and lots of apps in Google Play Store. Among them,there are plenty of apps, that are not so famous and are unknown but are very useful in daily life. We tracked down some of the unique but useful android apps for your phone.
10 Best Unique and Useful Apps for your Android Phones
First one in the entry is a kind of wacky but useful one. There are times when you need to share an earphone with others. But one may not be interested in the genre or song other likes or is listening to. SplitCloud android app is a unique music player in the sense that it allows you to play two songs at the same time. While two songs are playing one song plays from left earphone while the other song plays from the right. Now you don't have to listen to mellow songs your girlfriend listens to when you only love metal or vice versa with this unique android app.
Phones has become notification hub for all of us. Notifications from social medias, emails, messages everything comes to our phone. But while we work those notifications are a big distractions. Crona android app helps, solve this issue by transferring all the notifications to our PC. All you have to do is install Crono App in your phone and Crono app extension in the Chrome browser, after logging in with the email id, app asks you to scan the QR code provided by the extension and you are all set. This app will send all the notifications you get to the chrome where you can view and if necessary interact in the phone. This unique android app also allows you to transfer files to and fro from your PC and phone as well as share your clipboard to your device.
Extention for Chrome: Crono
Display of the phones is getting larger and larger and to pull down the notification and settings bar you need to stretch your thumbs to the extent that it feels it might break. MIUI-ify android app solves this issue by simply adding a notification bar at the bottom. All you have to do is slide up from the bottom edge of the display to access the notification bar. You may also choose to keep the notification bar on the left or right side of the phone and customize as per your liking.
Screenshot plays a very important part in our life. Any information we need to keep for future reference, we take a screenshot of it. But one major problem of the screenshot is that you can't extract text from the image. The only option is to either search that page again and copy the information or type the information form the image. Screenshot Go android app solves this issue. Even though this unique and useful android app is still in Beta, this app works great. You can extract text from the screenshots you have taken and paste somewhere else. No hassle of typing the information looking into the image.
Don't you wonder, it would be amazing if you were able to take 3D image of an object and view it later on! than this app is for you. Display.land android app allows user to take 3D image of object of your liking which you can view later on. You can see the image you have taken from any angles and see details which you may have missed. One problem of this app is that it does not create very sharp images. The app is free but you will have to login and net is required for the app to function.
If you are into photography and landscape photography in that, this app is for you. Picnic is a photo editing android app that allows you to change how your photos look. You can change photos taken in the sunny days look like a photo taken in chilly weather and many more. We highly recommend checking this app.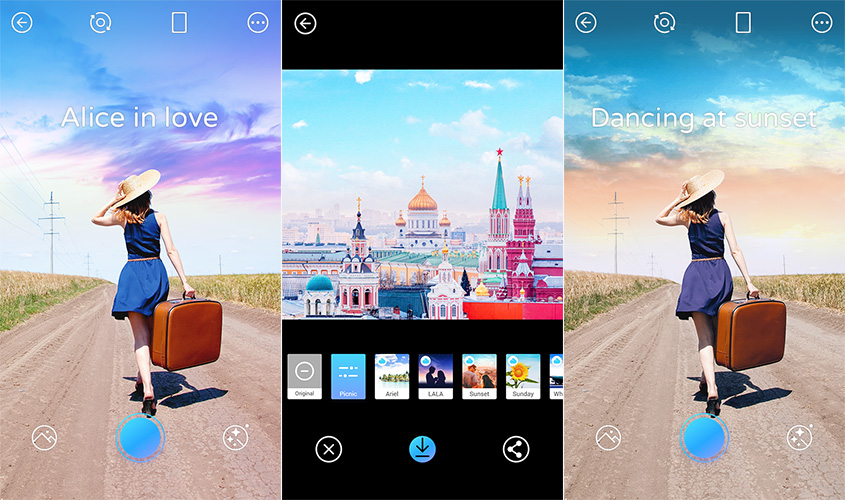 Not all video editing apps are made equally. Video editing android app that is free and offers many pro like features are very few. Among those few, VivaCut is one of the best. This app provides many pro video editing features like adding overlay, text, stickers,and VFX as well as normal editing features like adding music, splitting the video, duplicating, and changing the aspect ratio of the video. Editing video on the go right in your phone now is not that difficult.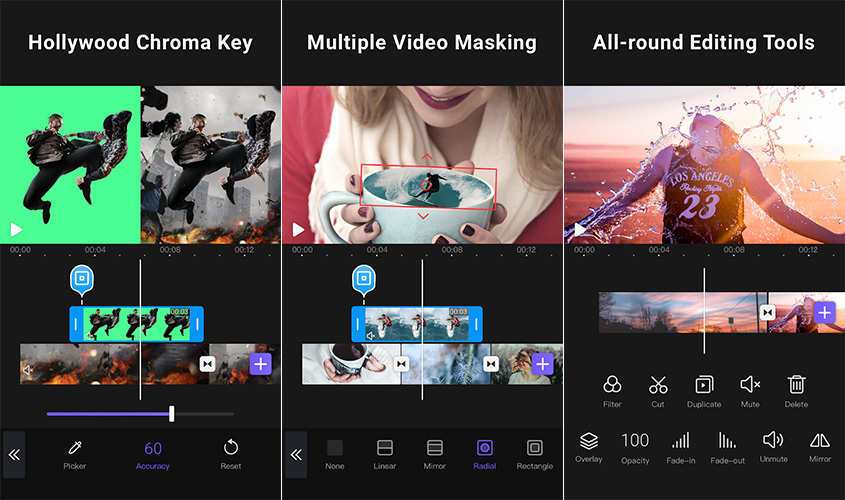 Crisper is an android app for those who want to use unique wallpaper in their phone. It as an app that has tons of wallpaper in it, whether you want wallpaper of mountains or space, ants or elephants there is an image for you. You can simply download a photo of your liking and use it as your wallpaper.
Waiting for the dark mode feature update but not sure when it will come your way. Head to the Play Store and download Dark Mode. This is a small android app with size less than 2MB but allows you to activate and deactivate dark mode at your will. When turned on this app activates the Android night mode on the device that doesn't provide this option in the system settings. This app not only activate night mode but also changes many of the Google apps, Instagram and other apps to dark theme.
Maths, even hearing this word gives us a headache. Math for many was and still is not among our favorite subjects. But there come situations that you have to help someone younger in your family to help them in their math assignments. Your nightmare just started. But there is an easy way to solve this issue, Microsoft Math Solver. This unique android app allows users to snap a photo of a math problem, which then provides you with the solution in step by step as well as recommend other similar solutions and video tutorial recommendations. Now you don't have to worry about Maths haunting you at night.
Compiled by :
Biplav Gachhadar