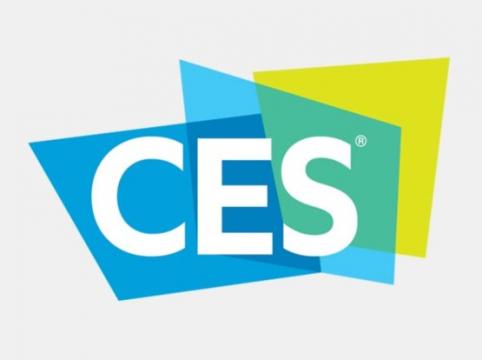 Best of CES 2019
2nd December 2018
"CES® Is the Global Stage for Innovation"
1) HTC VIVE COSMOS:
Reimagine your reality with this new Virtual headset called Vive Cosmos, which was announced and showcased on CES 2019. Unlike the previous models, there are no external base stations required for the Cosmos, and it's the use of an inside-out tracking system means that you do not need to install sensors all over your home. Due to how convenient the setup process for this product is, HTC seems to be focusing the product to the general gamer rather than the hardcore ones. It is also the first VR headset to run the all-new Vive Reality System. This, in essence, swaps your reality with that of a world called Origin, which has refreshing art galleries, latest games, and tools to create things in your new 3-dimensional world. From there you can jump into games with your friends and experience the closest you can get to escaping reality.

2) Nubia Red Magic Mars: "Gametime Anytime"
The Nubia Red Magic Mars sports a Qualcomm Snapdragon 845 SoC paired with 6GB / 8GB / 10GB of RAM and as for storage, the smartphone comes in 64GB, 128GB, and 256GB variant options. Nubia has included a 6-inch Full HD+ display and custom-engineered convex-shaped graphite back. Powering all this is a 3,800mAh battery, which will surely last even the most power-hungry users throughout the day. The smartphone even features a liquid-filled copper tube -much like the Galaxy Note 9 (check our full Review here) and Razer Phone 2- to direct heat from the CPU and GPU to maintain a cool system. This helps when extensively running graphics or processor intensive games and applications without thermal throttling (more about that here). Like most other modern phones it includes a 'performance boost' feature named Red Magic Game Space, which the company claims to further enhance the performance. Additionally, the handset includes a unique 4D sound and vibration effects to make for an almost console like immersive gaming experience. The phone also has touch-sensitive buttons around the corners of the device's body that can be customized to the gamer's need, making the need for a gamepad redundant.
3) Alienware Area-51M: Novelty or a niche in a niche market
These days, a good gaming laptop will cost you about $1500 and will perform decently for a maximum of 2-3 years. The main concern while buying any gaming computer is upgradability and longevity- can it run future triple-A title games? Alienware fixed this issue in their new Area-51M, which in essence is a fully upgradable desktop in a body of a laptop (with a battery of course!).
Alienware co-founder Frank Azor told The Verge "We told our engineers, 'Go build us a monster, and see what you can do.' And they came back with the Area-51m".
Unlike the desktop counterpart, a laptop - no matter how advanced- typically has a time frame attached to it. Meaning it will last only for a couple of years and amount to a barely usable scrap afterward. Without being able to upgrade the CPU and GPU -a few of the most important parts of a gaming rig- there will come a time when you won't be able to run the latest games.
Unveiled at CES 2019, the Area-51m offers plenty of horsepower, with Intel's latest and greatest 9th Gen i9-9900K, i7-9700K, or i7-8700 (few of the fastest CPUs for gaming you can buy), along with Nvidia's newly announced "full-fat" version of the GeForce RTX 2080. Alienware claims that the framerates lie roughly within 5-10 percent of a desktop version of the GPU, which is impressive taking into account its form factor. Additionally, both the CPU and GPU can be overclocked to squeeze even more performance, with obviously higher temps.
The 17.3-inch 1080p display has plenty of options, ranging from 60Hz refresh rate to a 144Hz variant, along with Nvidia G-SYNC. It also includes an integrated Tobii eye-tracking rig. As for Storage, the laptop comes with two PCIe M.2 SSD slots and a hard drive bay offering plenty of upgradability for the future. There are 4 memory slots with support up to 64 GB of 2400MHz RAM.
(For a more in-depth and hands-on review, check out The Verge's article here)
4) LG Rollable TV: Roll it up like a newspaper and make it disappear out of sight
LG's booth this CES has been nothing short of jaw-dropping, mainly due to their new Signature Series OLED TV R, a 65-inch Rollable TV. LG claims to release this for commercial use before next year. When turned off, the screen is completely rolled into the bottom silver box that houses the speakers, making it look nothing more than a stellar furniture piece. When turned on, the screen majestically rises from the box, expanding to its full 65-inches (that to quite silently) in about 10 seconds.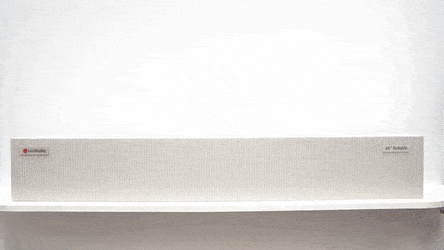 The screen is similar to the panel from their OLED65W (The wallpaper tv). Thus, the 65 inch 4K OLED panel is plenty bright, has great viewing angles along with vibrant colors.
As gorgeous as the TV looks, it packs a few key features that truly make this device incredible. It unfurls at the touch of a button to reach 3 modes: completely up, down, and a quarter up (the line view). In the line view, the TV rolls into the box about 70%, only to show a home page that displays the clock, weather, notifications, and pictures.
Such bleeding edge technology from LG has been well received in the tech community.
Compiled by :
Biplav Gachhadar