Google Pixel 4 and Pixel 4 XL launched with Price and Specs
15th October 2019
"Other than the size, display resolution and battery capacity Pixel 4 and Pixel 4 XL phones are identical"
After months of leaks, rumors, speculations its finally here, Google Pixel 4 is here. Google announced its long awaited flagship for this year the Pixel 4 and pixel 4 XL in an event held yesterday. Like their previous phones, Pixel 4 are available in two different sizes. Other than the size, display resolution and battery capacity these phones are identical. With that out of the way lets talk about all aspects of the phone.
Starting with the design, Google Pixel 4 has changed the design significantly this year. Dual tone look of the pixel phone is gone instead Google opted for Solid color which are Just Black, Clearly White, and the limited edition Oh So Orange. Clearly White and Oh So Orange have matte finish whereas Black is Glossy.
The Pixel phones this year comes with narrower profile, thanks to its 19:9 aspect ratio. The frame of the phones are made from Black Aluminum coated in multi layers for textured finish and the frame is sandwiched between two Gorilla Glass 5. Other thing changed this year is the Camera module. Google has embraced the square trend in their devices this year. Camera modules are situated on the top left side of the rear panel. This camera module houses one telephoto lens, one wide angle lens and a flash.
Another small change that's rather big is no notched display this year. Pixel devices comes with standard displays with no notch instead has a slight chin and forehead. The Pixel 4 XL has a 6.3-inch display while the Pixel 4 has a 5.7-inch display both screen being a AMOLED panels with Quad HD+ and Full HD+ resolutions.
Talking about the hardware, Google Pixel 4 features Qualcomm Snapdragon 855 processor under the hood which is bundled with 6GB of RAM. The RAM has been increased from 4GB to 6GB this year to overcome memory management issues that Google Pixel 3 suffered last year. On the internal storage side, Google is offering two variants 64GB and 128GB with no memory card storage. By the way 128GB variant will cost you $100 more.
On the battery side, Pixel 4 and Pixel 4 XL comes with 2800mAh and 3700mAh lithium-ion cell respectively and comes with 18W charger. Battery capacity are very low compared to other manufacturers but Google says this is more than enough to get through a full day. Qi Wireless Charging is carried over from the previous generation for rapid wireless charging.
Pixel phones are known for its mobile photography. Where other phones couldn't do with three or even four sensors, Google had been doing it with one and doing very good at it. But this year Google is changing its gear to do even better. Google is bringing two sensors to the Pixel phones as mentioned previously. The main sensor is 12MP wide angle, while the second sensor is 16MP telephoto sensor.
Google is also bringing many new features to their cameras. One of which is Live HDR+. This feature will allow users to see a more accurate representation of what the resulting image will look like. This tool will also add brightness and shadow slider to tweak their shots as needed. Another feature Google tweaked this year is the portrait mode. With the addition of another lens, Pixel phones will be able to capture portrait photos more accurately giving proper separation between the subject and the background. Next up is the Night Sight. This feature is awesome. This feature takes 15 shots at once and blends them together to make one photo, one very good bright photo.
The Pixel Phones come with the latest Android 10 in the software side with many various features like Motion Sense which relies on Radar tech from Soli to register the motion of your hand, new Google Assistant that will be able to perform far more voice actions when not connected to the internet, a new voice recorder app which is able to transcribe text in real time and upgraded face unlock tool which uses Motion Sense radar module and Titan M chip to encrypt the face ID data and keep it secure.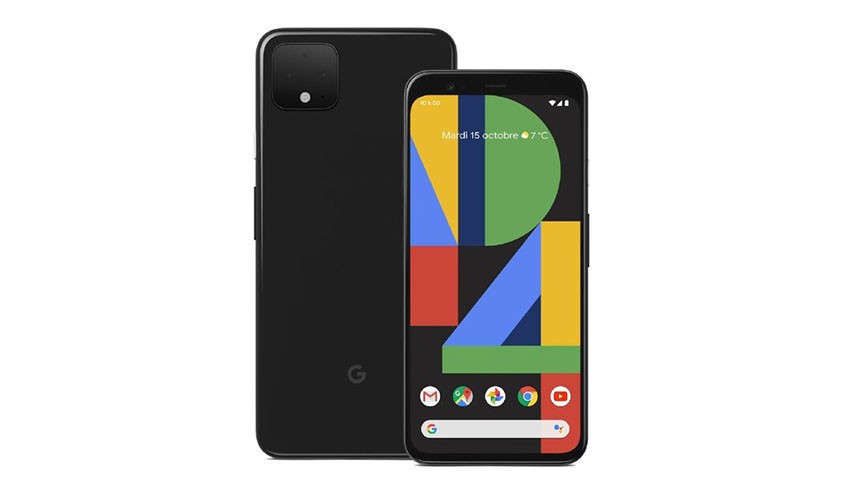 Finally, the Pricing of the phone. The Pixel 4 is priced at $799 for the 64GB variant and $899 for the 128GB variant which is approximately equivalent to Nrs. 91,400 and 1,02,800 respectively . Whereas Pixel 4 XL is priced at $899 and $999 for the 64GB and 128GB respectively which comes at Nrs. 1,02,800 and 1,14,200 respectively.
Also Read: ONEPLUS 7T PRO LAUNCHED WITH PRICE AND SPECS
ONEPLUS 7T LAUNCHED WITH PRICE AND SPECS
Compiled by :
Biplav Gachhadar