Nissan Sunny: Up for the next generation Sunny?
16th April 2019
"New generation car for a new generation of people."
Nissan Sunny is one of the most loved sedans in Nepal. But, it hasn't received much attention as other sedans and tends to be much underrated. Taking such things into consideration, the Japanese manufacturer has released the new generation of the sedan and by the pictures, it is sure to burn the sedan market. Internationally, the car is named "Versa" and "Almera". This new Sunny is based on Nissan's updated V platform and shares its cabin with the Nissan Kicks.
The inspiration for the new Sunny is the Nissan X-Trail and Kicks. The front part of the car has the company's signature V-shaped grille. The headlights are modified into a more slim and angular, making it look modern than its predecessor. Above this, the sides, floating roof, and new alloys add the spices needed for making it more modern and stylish. The tail is redesigned and it looks sportier.
The sedan's cabin looks almost as same as Nissan Kicks'. The touchscreen infotainment system floats in the center console just below the HVAC controls. The steering wheel and the leather interiors in the dashboard also look similar to that of Kicks'. Powering the new Nissan Sunny is 1.6-liter petrol mated to a 5-speed manual transmission or a CVT that makes 124 bhp, while a diesel engine is also to be provided. The same engine does duty on the international spec of the Nissan Kicks SUV.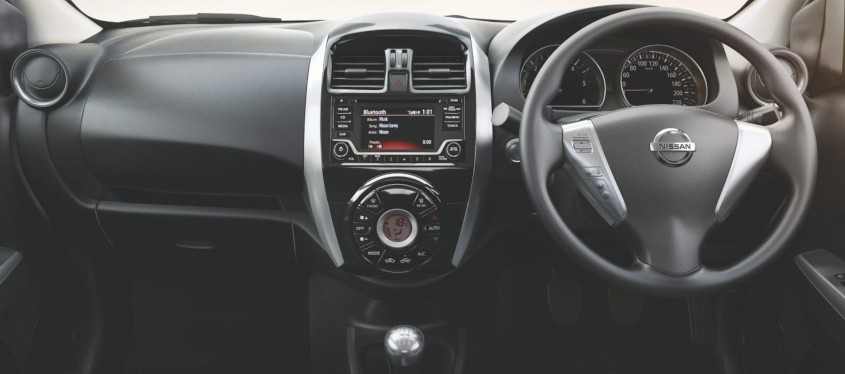 Compiled by :
Debashish S Neupane