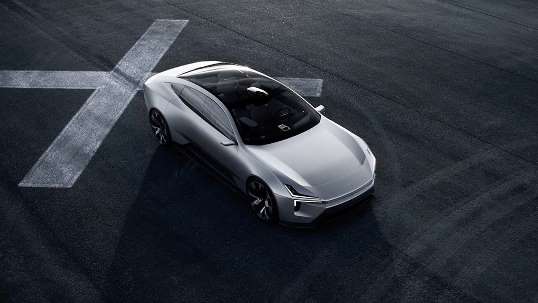 Polestar is building a zero-emissions car without 'cop-out' carbon offsets
8th April 2021
"Polestar says it will create the world's first truly zero-emissions vehicle without relying on carbon offsets, which it calls a "cop-out""
Polestar, a Swedish electric performance automaker, says it will create the world's first truly zero-emissions vehicle without relying on carbon offsets, which it calls a "cop-out."
The company, which was spun off from Volvo and Volvo's parent company Geely, framed its effort to reduce carbon emissions by changing the way cars are manufactured as a "moonshot goal" that would result in the world's first carbon neutral vehicle by 2030.
Carbon offsets, such as tree planting, have become a standard way for car companies and other businesses to write off their carbon emissions by investing in renewable energy or conservation projects that improve forests' natural ability to store carbon. However, there is mounting evidence that offsets have failed to slow global warming and have instead given companies license to continue polluting.
"Offsetting is a cop-out," says Thomas Ingenlath, Polestar CEO, in a statement. "By pushing ourselves to create a completely climate-neutral car, we are forced to reach beyond what is possible today. We will have to question everything, innovate and look to exponential technologies as we design towards zero."
FedEx, United, Delta, and JetBlue have stated that they will eliminate all emissions over the next several decades. In addition, Uber and Lyft have pledged to achieve carbon neutrality within a similar timeframe.
The Polestar 1 is a hybrid coupe that costs $155,000, and the Polestar 2 is an all-electric fastback sedan. Polestar 3, an electric crossover SUV, is set to hit the market in late 2021. Following the release of its first vehicle, the company has stated that it will only produce electric vehicles.
Polestar's real challenge will be to eliminate carbon emissions from its manufacturing process and supply chain. Several major automakers, including General Motors, Ford, and Polestar's parent company, Volvo, have pledged to phase out gas-powered vehicle production by a specific date. However, the production of automobiles, including the mining of rare earth minerals used in lithium-ion batteries, is a highly carbon-intensive process. Even reducing those emissions, let alone eliminating them, will be a monumental task.
Sustainability declarations, which are common in industries such as food and fashion, are a list of all the carbon emissions and waste associated with a product or process. Starting with the Polestar 2, the company says it will list the carbon footprint and traced risk materials associated with the production of each of its vehicles on its website.
"Today, Polestar 2 leaves the factory gates with a carbon footprint," Ingenlath said. "In 2030 we want to present a car that does not."
Also Read :
2021 CITROEN C5 AIRCROSS INDIA LAUNCH HIGHLIGHTS
CHINESE TELECOM GIANT HUAWEI TO SCRAPE ITS AI AND CLOUD BUSINESS GROUP
Compiled by :

Rahul Shrestha