Hero bikes and scooters price in Nepal
5th April 2022
"Here's an updated price list of Hero two-wheelers available in Nepal"
Nepal General Marketing Private Limited (NGM) is the authorized distributor of Hero MotoCorp bikes and spare parts in Nepal.
Each Hero motorcycle and scooter is known to provide some extreme levels of comfort, style, fuel efficiency, and affordability. Hero Motorcycles continues to set new benchmarks for reliable engines with high mileage and decent performance.
Here's an updated price list of Hero two-wheelers available in Nepal:
Hero

VARIANT

MODEL

PRICE

Hero-PLEASURE 110 cc

PLEASURE 110 CC

197,500.00

Hero-PLEASURE 110 cc PL. ED.

PLEASURE 110 CC

207,000.00

Hero-MAESTRO EDGE

MAESTRO EDGE

218,500.00

Hero -DESTINI 125 cc

DESTINI 125 CC

222,500.00

Hero-HF DLX DRS

HF DLX DRS

179,000.00

Hero-SPLENDOR +

SPLENDOR +

190,000.00

Hero-SUPER SPLENDOR

SUPER SPLENDOR IBS

220,000.00

Hero-GLAMOUR SV DSS

GLAMOUR SV DSS

236,500.00

Hero-HUNK 150 R ABS

HUNK 150 R ABS

301,000.00

Hero- XTREME 160 R DDS

XTREME 160 R DDS

343,500.00

Hero-XPULSE 200T

XPULSE 200T

352,000.00

Hero-XPULSE 200

XPULSE 200

403,500.00
Also Read:
Inauguration of Mahindra 2S Service Center in different place of Nepal
Honda bikes and scooters price in Nepal
Buying a Second-Hand Bike? Here is the Tips
Myths and Misconceptions Related to Motorcycle
Yamaha R15S V3.0 Launched In India
Aprilia SR 125 and Aprilia SR 160 Launched In India
Portable charger and power bank available in Nepal
Tips to make your Old mobile look like a New One
Buying a Second-Hand Car? Here are the Tips
Compiled by :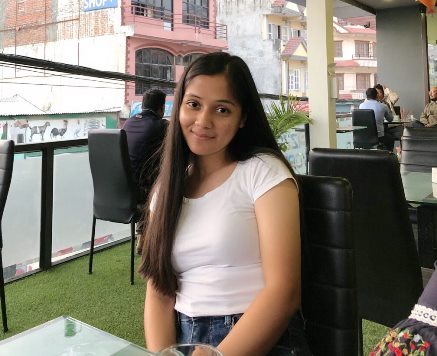 Delika Dangal