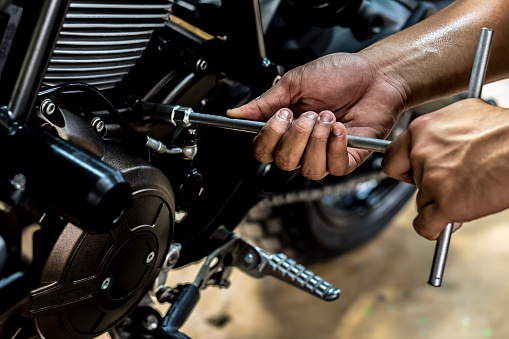 Liquid Cooled Engines Vs. Air Cooled Engines? What's the difference?
30th December 2020
"Here is a closer look at how they work and keep the motor of your bike going at optimum temperatures."
By burning fuel (and air), an internal combustion two-wheeler engine transforms chemical energy into mechanical energy, which in turn sends power to the rear wheel. However, the engine continues to produce a lot of heat during this process, which has to be cooled in order for the motor to run smoothly. For this, various engines use various kinds of cooling systems to cool themselves. The two types that are most common are air-cooled and liquid-cooled.
In addition, if you would like to know a little more about the engine's function and its supplementary parts, take a look at the link below.
Carbureted vs Fuel Injected Engine | REVIEWS
Air-cooled Engine
On commuters or budget-friendly bikes, or in some cases, large V-twin motorcycles such as the Harley-Davidsons, air-cooled engines are most widely used. These engines are equipped with outer fins that increase the motor's surface area, thus increasing the airflow around it. In essence, these fins create channels around the engine and use moving air as a common coolant which helps subside heat produced from the cylinder. The concept's simplicity ensures it's simpler to create and manage, and far less likely to fail. That said, on small-capacity motorcycles that generate less heat than high-performance bikes, air-cooling is the most powerful.
Advantages of Air-cooled Engine
The following benefits are given by air-cooled engines:
1. Its air-cooled engine architecture is simple.
2. Owing to the lack of water jackets, radiators, rotating pumps, and the weight of the cooling water, it is lighter in weight than water-cooled engines.
3. Manufacturing is cheaper.
4. It requires less maintenance and treatment.
5. This cooling system is especially beneficial when extreme climates are present.
Arctic climates, or when water is scarce, as in deserts.
6. No chance of frost injury, such as cracking of cylinder jackets or tubing of radiator water.
Liquid-Cooled Engine
Performance motorcycles are expected to run much hotter than low-displacement motorcycles that rev higher or use higher compression ratios to extract additional power. These engines also require a dedicated liquid-cooling system that stops the motor from overheating. The idea is very familiar to cars and uses coolant, which retains excess heat through small passages across the engine. The hot coolant is then pumped through the radiator, which cools down the solution along with an outside fan and moving air. The cooled liquid is then pumped back around the turbine, taking the heat down to the optimal levels of activity.
Advantages of Liquid-Cooled Engine
The following benefits are given by Liquid-Cooled Engine:
1. A motorcycle with liquid-cooled engines is cleaner than an air-cooled one and more resistant to breakdown.
2. More power/torque is provided by a liquid-cooled engine than by an air-cooled one.
3. A liquid-cooled motor, as cooled by liquids, retains a higher temperature control.
4. It is easy to control liquid-cooled ones (better riding experience).
5. Liquid-cooled engines are quieter and somewhat less harsh than air-cooled engines.
Also Read:
YAMAHA FZ-S V3: THE EVOLVED BULL
THE NEW BS6 COMPLIANT HONDA CB SHINE SP 125
NEW UPCOMING BIKES IN NEPAL 2020
5 MOTORBIKE ACCESSORIES THAT EVERY BIKER MUST-HAVE
5 BIKE CARE AND MAINTENANCE TIPS TO KEEP YOUR BIKE FOREVER NEW
CROSSFIRE GR7: SPECIFICATION AND PRICE IN NEPAL | 2019
Compiled by :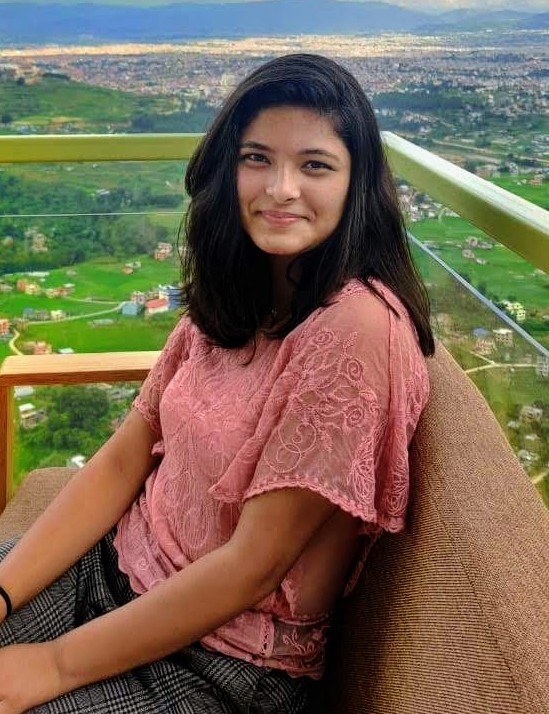 Upasana Poudel