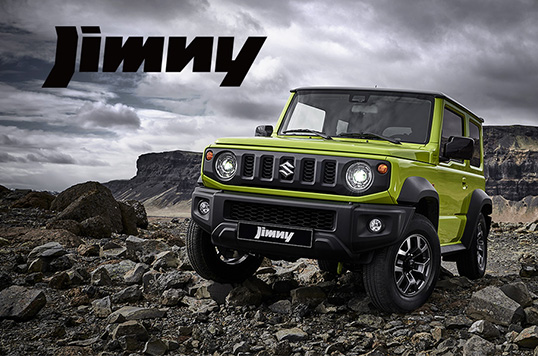 Suzuki Jimny showcased at the Auto Expo 2020, India | Reviews Nepal
9th February 2020
"Maruti Suzuki has showcased the Jimny at Auto Expo 2020 for the Indian accessibility."
In Nepal, Suzuki Jimny has always been captured as a brown vehicle that serves the country. However, this Auto Expo 2020 season, things are getting exciting. Maruti Suzuki has showcased the Jimny for the Indian accessibility. They are taking Auto Expo 2020 as an opportunity to observe the public's reaction to Suzuki Jimny.
Mr. Kenichi Ayukawa, MD & CEO of Maruti Suzuki India, praised the qualities of the Suzuki Jimny and lauded its off-road capabilities. Terming it as an engineering marvel, the Suzuki Jimny can provide a reliable driving experience while enhancing the ease of handling it. Adventure enthusiasts love to have the Jimny serve their interests on their expeditions. The Suzuki Jimny is a result of years of research while assessing the expectations and the needs of professional drivers.
The Suzuki Jimny has a good reputation in off-roading. The strength of the Suzuki Jimny is the high level of maneuverability that makes it one of the most reliable off-roaders in the international circuit. For the uninitiated, Suzuki Jimny has been hugely successful in 194 countries.
Suzuki Jimny Specs
The Suzuki Jimny gets the maximum power from a 1.5L petrol engine that can deliver 75kW of power and a peak torque of 130Nm. The 4WD drive with ALL GRIP PRO technology makes the car extremely agile.
We have been waiting for the Indian response which will eventually drive Suzuki to launch this vehicle for the public.
Also Read: FORCE GURKHA STORM: THE NEXT BIG OFF-ROADER?
Compiled by :
Debashish S Neupane