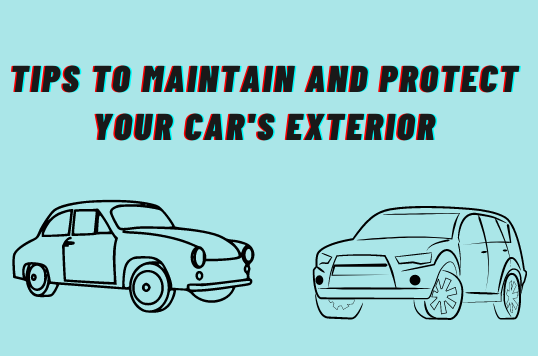 Tips to protect and maintain your car's exterior
25th November 2021
"Cleaning and maintaining your car's appearance regularly will not only help to protect and maintain but will also improve its reselling value."
To keep your vehicle's exterior looking sharp and free of scratches and dings, you'll want to take some basic precautions.
Here are the simple tips to protect and maintain your car exterior:
Wash your car regularly:
Keeping your car clean will help to maintain and protect the color and luster of the paint. The longer you leave dirt and debris on your car's bodywork the less vibrant the paintwork becomes over time.
So make sure you get all the dirt, dust, bird droppings, etc completely removed. When washing your car, don't forget to dry it to prevent water spots.
Meanwhile, waxing after cleaning helps to preserve your vehicle's polished paint for years to come.
Use Correct Washing Materials:
You shouldn't use just any old rag to wash your vehicle. If you do, there's a chance that its abrasiveness could cause scratching.
Instead, you'll want to use synthetic microfiber towels, which are meant for just this type of chore.
When choosing a soap, it's best to go with one that is automotive-specific rather than of the standard household variety.
Avoid Parking under Trees/Behind Cargo Trucks:
Stray debris can scratch or dent your car's paint and windshield unexpectedly. That's why you should avoid parking under trees or driving behind cargo trucks when possible.
Trees can drop branches, nuts, acorns, pinecones, and fruit, while debris like sand and gravel from cargo trucks can chip away at your vehicle's exterior at high speeds.
Store in Shade:
The best way to prevent car damage is from keeping your car parked inside to prevent car damage that can occur from outdoor parking.
If you don't have a garage or the option to store your vehicle indoors, the next best thing to consider is a car cover.
Depending on where you live and the types of weather you want to protect your car from sunlight, rain, snow, or other unwelcome weather.
Also Read:
Driving Tips For New four-wheeler Learners
Black+Decker announced the winner of second monthly lucky draw
The price of 'CG Meridia' premium fridge
Five Common skincare mistakes to avoid
Coca-Cola Nepal concludes on-ground activation of "Dhanyabad" to frontline workers
Basic skincare routine for dry skin in winter
The price of CG Cooktops in Nepal
TVS Motor to invest INR 1,200 crore in Tamil Nadu to make EVs
Common Mistakes Made By Beginners While Riding a Motorcycle
A must-have comfort and convenience feature in Bike
Bajaj bikes and three-wheeler price in Nepal
Compiled by :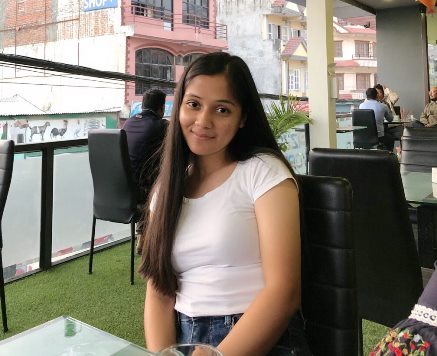 Delika Dangal