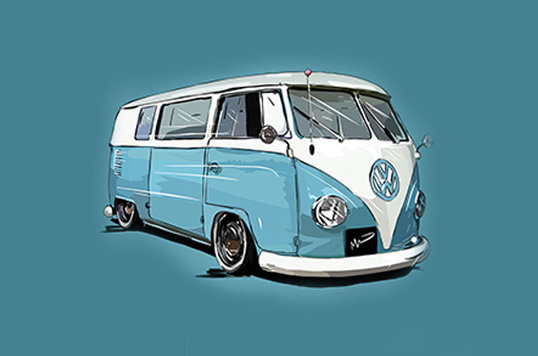 Volkswagen I.D. Buzz to be launched in 2022 | VW Hippie Van
30th January 2020
"The new Volkswagen van, 'I.D. Buzz' will resemble the old Hippie Van but with the electrical touch."
Remember the time everything was simple and cool? Like those Bob Dylan's song, where everything was "blowing in the wind"?
The time is revolving around. The 1960's Volkswagen Type 2 van that was seen in Bob Dylan's iconic album cover of the Freewheelin' (1963) is back. Nostalgic?
In January 2017, Volkswagen revealed its electric van as a concept at the Detroit Auto Show, and later that year, they confirmed that the van will be available for sale in 2022.
Volkswagen Type 2 is known as "The Hippie Van" in the pop-cultural reference. It was mostly used by the hippies of those times. We can see few Hippie Vans on the streets of Kathmandu that came here during the hippie trail of 1960.
The electric van will be relaunched by VW in 2022. This new VW van will resemble the old Hippie Van but with the electrical touch. It will be named, "I.D. Buzz".
VW I.D. Buzz Specs
While the original microbus had just 30 horsepower, the I.D. Buzz boasts 369 horsepower. The advanced version of the van will also have an electric motor on every axle, and the 111 kWh battery pack allows for 300 miles of estimated range.
Volkswagen's Chairman of the Board of Management, Dr. Herbert Diess states, "For me, the I.D. Buzz concept is the most beautiful and most exciting electric car in the world. Our goal is clear: we want to make the fully electric, fully connected car a bestseller around the world. The iconic car of the electric age must be a Volkswagen."
The electric version of the vintage is going to be spacious and with the touch of the future. Let's hope for the best.
Volkswagen(VW) I.D. Buzz interior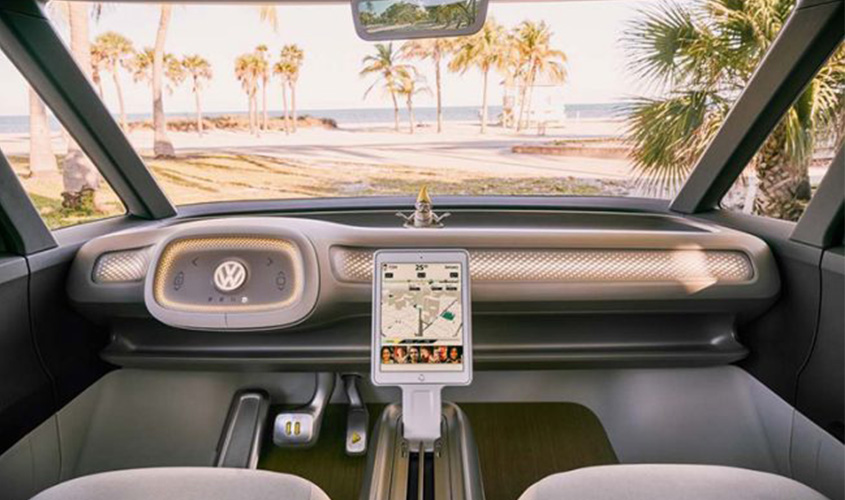 Also read: Volkswagen Beetle re-imagined as Volkspod?
Strong deliveries for Volkswagen Group in October 2019
Get the latest car price, bikes price and tech price in Nepal exclusively at Reviews. Stay tuned for new cars, bikes and tech reviews, follow us on Facebook, Instagram and subscribe us on YouTube for the latest updates.
Compiled by :
Debashish S Neupane