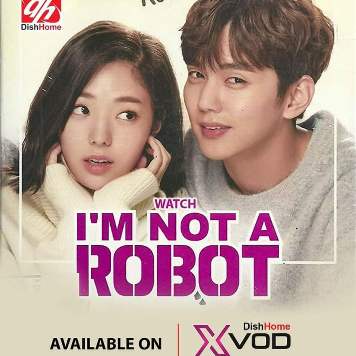 Watch Korean series: I'm Not a Robot: available on Dishhome XVOD
29th June 2021
"You can watch all 32 episodes of the series on Dishhome."
I'm Not a Robot is a South Korean television series starring Yoo Seung-ho, Chae Soo-bin and Um Ki-joon. It is written by Kim Sun-mi and directed by Jung Dae-yoon.
Synopsis of the series is something like this: A young man suffers from a dangerous allergy that limits his interactions with people. However, his life changes when he meets an aspiring entrepreneur who pretends to be a robot for her boyfriend.
"The story is balanced well between lighter moments and the more serious and heartbreaking ones. There's plenty to enjoy is this lovely tale of a man who was shut off from the world who begins to break free because of one woman pretending to be a robot."
You can watch all 32 episodes of the series on Dishhome.
DishHome is the leading DTH pay-TV service provider in Nepal offering true digital HD TV Channels. Dish Media Network Ltd and provides expertise in developing new technologies and digital innovations in satellite broadcasting.
DishHome is continuously adding new channels to cater the requirement of different target sectors and aims to have an array of 15 to 20 channels of its own.
Also Read:
YADEA LAUNCHES PREMIUM ELECTRIC SCOOTERS IN NEPAL
Compiled by : Team Reviews