Agni Aastha: Certified used Mahindra Vehicle's showrooms
23rd September 2021
"Exclusive Mahindra's used Utility Vehicles, SUVs, Pickups are the company's major focus."
Agni Aastha Private Limited a subsidiary of Agni Group recently inaugurated First Certified used Mahindra Vehicle's showroom with Sales, Service and Spare Parts Setup in Nepal. Agni Aastha's Certified used vehicles in Sales, Service and Spare Parts Setup Showroom was inaugurated at the same time in four different locations: Kathmandu, Itahari, Bharatpur & Bhairahawa and soon company have planned to expand its branches in Pokhara and other parts of the country.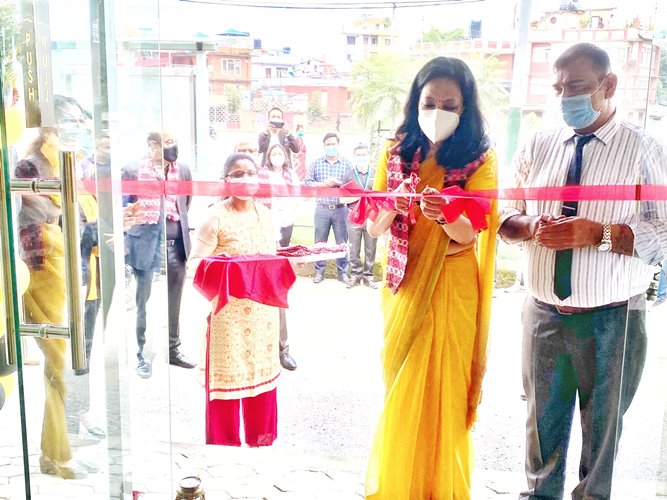 This is the first time in the History of the Nepalese Market where the certified used vehicles with the Sales, Service and Spare parts setup concept has been introduced. Now onwards, customers could buy Certified Used Mahindra Vehicles in the Nepalese Market.
The main objective of establishing this Certified Used Vehicles with Sales, Service and Spare Parts Setup is to provide customers added benefits by making them more convenient and economic to get access to the Certified Used Mahindra Vehicles and its quality services. Exclusive Mahindra's used Utility Vehicles, SUVs, Pickups are the company's major focus for now.
Susan Vaidya Shrestha, Executive Director of Agni Group said, "Certified used Mahindra Vehicles are more popular around the globe these days but It's the first time that we are introducing such concept in Nepal. Though the vehicles we sell are used one we deliver the vehicle like in New condition. On top of that customer can now get the certified used car with many benefits as 24/7 service facilities, genuine spare parts and accessories, Body and paint facilities, Vehicle grooming services along with 200 Checkpoints. A used car will also definitely save money and customers can even upgrade their segment with tension-free drive with slower depreciation. We have, many recondition centers and dealers who buy and sells used vehicles in Nation but we have noticed and realized the pain of the valued customers when they have no genuine service centers whom they can trust after buying used vehicles. But Agni Aastha has come as one point solution for their customers".
Before selling any used vehicles Agni Aastha makes sure to certify the Vehicles with a multipoint inspection where their trained certified Mahindra technicians checks on hundreds of parts and systems to ensure they meet the minimum requirements and additionally provides after-sales service with genuine Mahindra spare parts and accessories. Now customers can sell/ buy the Mahindra vehicles from the website- agniaastha.com
Especially for the first-timers, a used purchase is more practical and affordable at the same time. Unless you really want the latest Vehicles in the market, a used vehicle can very well cater to almost all types of buyers quite conveniently. Therefore, it is indeed good news for the vehicle owners and buyers in Nepal for getting a considerable amount of savings along with the assurance of certification and gets almost all the benefits in a used SUVs Pickup, Jeep or vehicles that one would expect when buying a new one.
Also read:
DishHome Fibernet launched its services at Pokhara
Hyundai Festive Delight 2078 Announced, Cash Discount up to 3 Lakhs
Jagdamba Motors unveiled the 'SURPRISE of 6 PRIZE' scheme
Nissan LEAF launched in Nepal at a special introductory price of NPR 59.99 lakh
Kuju Nepal will sponsor Shankhamul Futsal Club for A Division League
Toyota Joins Hands With Manang Marshyangdi Club As The Main Sponsor
Compiled by : Team Reviews