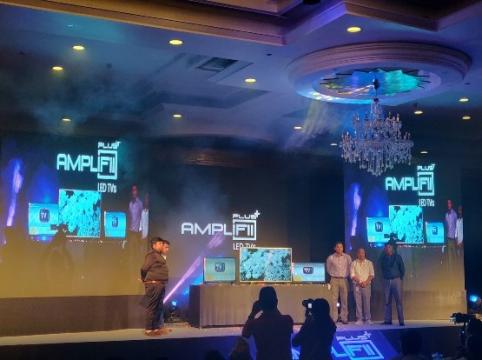 Amplifii Plus TV launched in Nepal | Price, Specification
18th April 2022
"Amplifii tv Price in Nepal starts from Rs. 18,599 to Rs. 1,13,999. and comes with 3 years warranty."
Amplifii Plus, an Indian TV brand has been launched in Nepal. 'E. Three Electronics Pvt. Ltd.' has taken responsibility and will be the Sole Distributor of the brand in Nepal.
At the event, Gyanendra Malla, Vice-Captain of the Nepali Cricket Team along with personnel of Amplifii Electronics and E. Three Electronics launched the products for Nepal. Those products include LED TVs of various sizes and features. All together 7 TVs were launched in Nepal. The price range of these Amplifii TV start from NPR. 18,599 and reaches up to NPR. 1,13,999 and comes with 3 years warranty.
A list of all the products launched, its price in Nepal, and specifications are as follows:
NAMPP-55UHD-32
- 55-inch UHD Smart LED TV
- Samsung A+ Grade Panel
- Cortex A73*2 Processor @800MHz
- Android 7.0 Operating System
- 3840 X 2160 Resolution
- USB 2.0 Support
- Price: MRP 1,13,999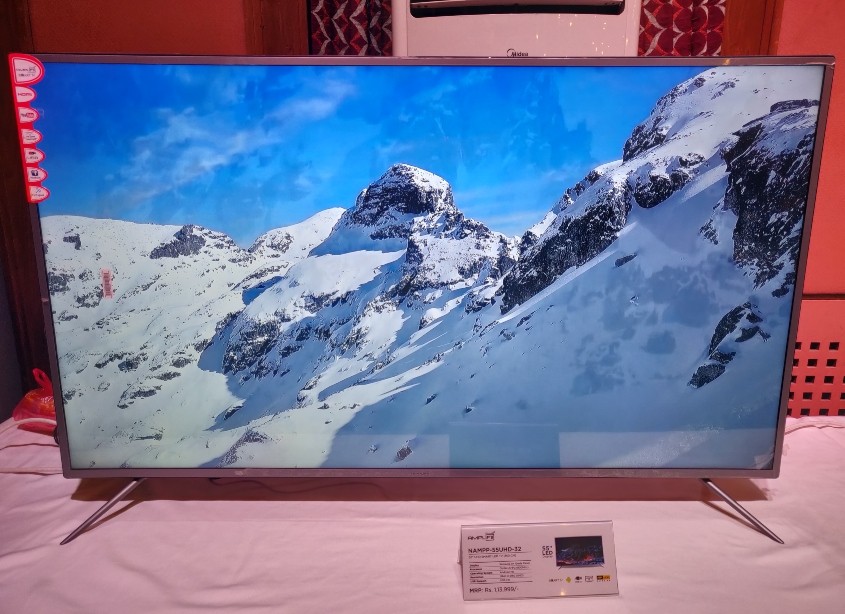 ---
NAMPP-50S-32
- 50-inch FHD Smart LED TV
- Samsung A+ Grade Panel
- Cortex A53 4 Core Processor @1.5GHz
- Android 7.0 Operating System
- 1920 X 1080 Resolution
- USB 2.0 Support
- Comes with Sound Bar
- Price: MRP 79,999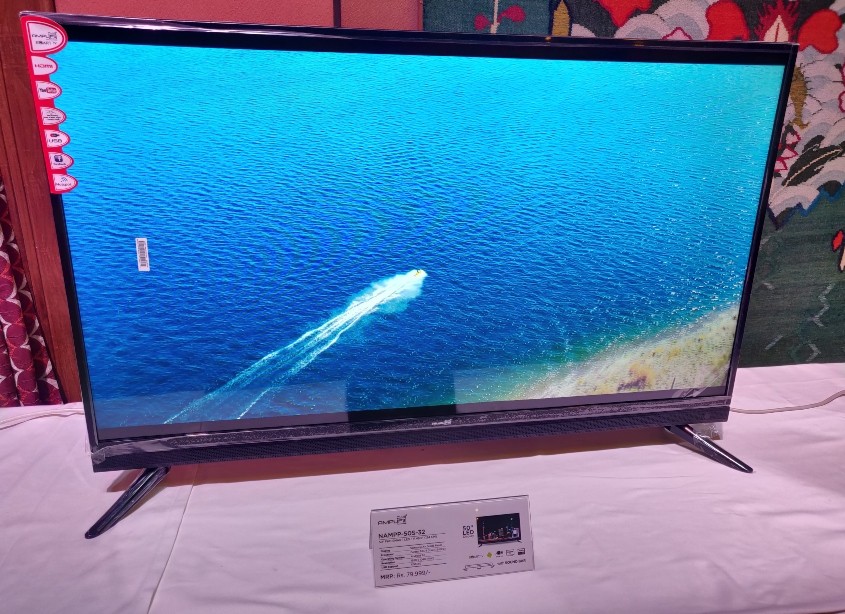 Also Read: ASUS DUAL SCREEN LAPTOP SPECS AND PRICE IN NEPAL
---
NAMPP-40S-22
- 40-inch HD Smart LED TV
- Panda A+ Grade Panel
- Cortex A53 Processor @1.5GHz
- Android 5.1.1 Operating System
- 1366 X 768 Resolution
- USB 2.0 Support
- Price: MRP 50,999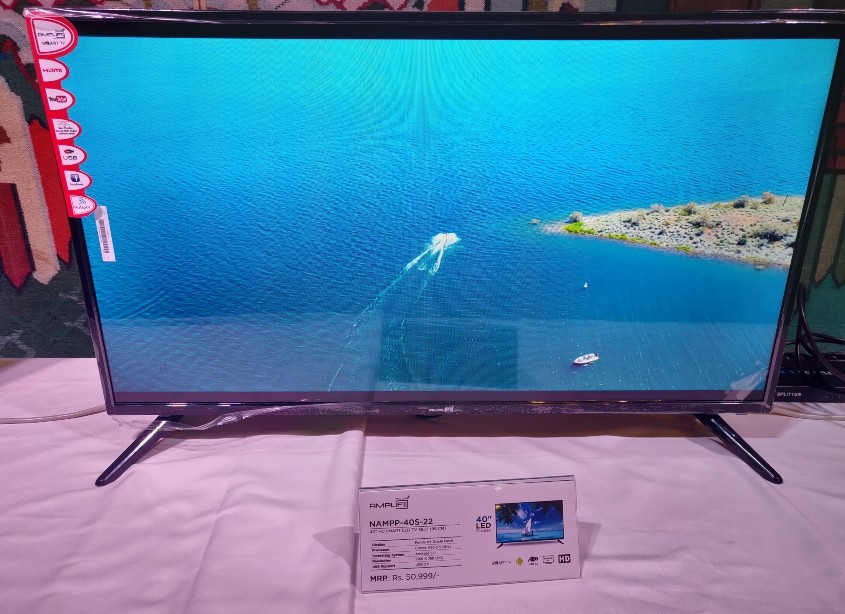 Also Read: ASUS ZENBOOK 14 AND ASUS ZENBOOK 15 PRICE IN NEPAL | FULL SPECIFICATION
---
NAMPP-40N-22
- 40-inch HD LED TV
- Panda A+ Grade Panel
- 1366 X 768 Resolution
- USB 2.0 Support
- Price: MRP 44,999
---
NAMPP-32S-22
- 32-inch HD Smart LED TV
- Samsung A+ Grade Panel
- Cortex A53 Processor @1.5GHz
- Android 5.1 Operating System
- 1366 X 768 Resolution
- USB 2.0 Support
- Price: MRP 31,599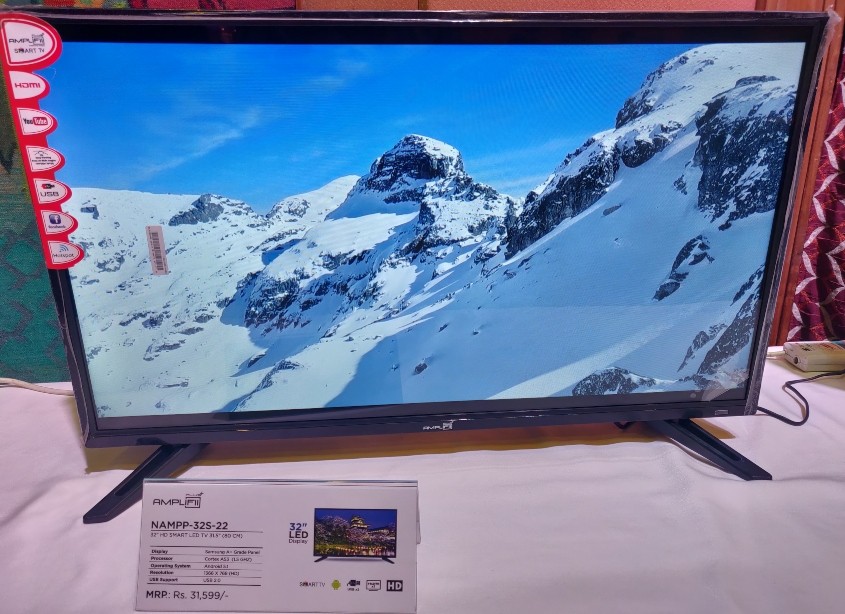 ---

- 32-inch HD LED TV
- Samsung A+ Grade Panel
- 1366 X 768 Resolution
- USB 2.0 Support
- Price: MRP 25,599
---
NAMPP-24-22
- 24-inch HD LED TV
- IPS HKC A+ Grade Panel
- 1366 X 768 Resolution
- USB 2.0 Support
- Price: MRP 18,599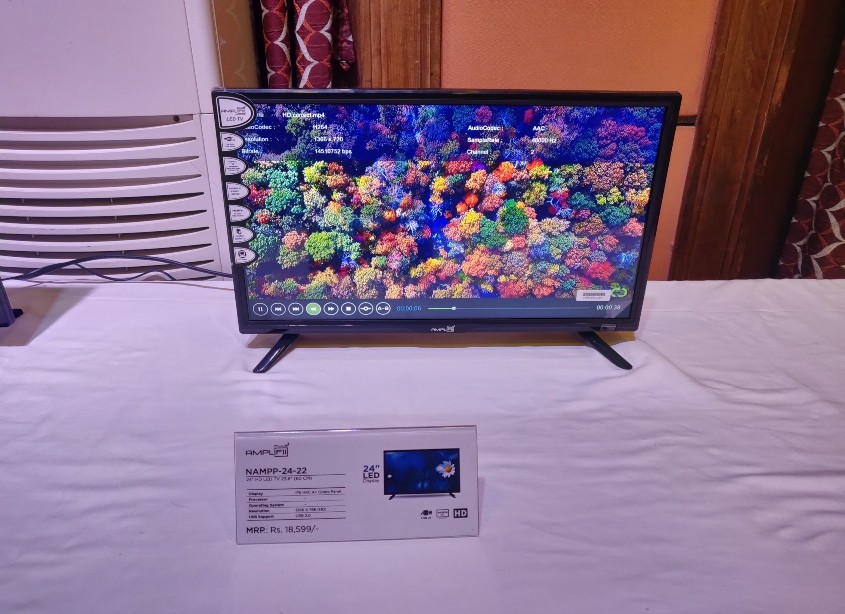 ---
Also Read:
LG NEPAL UNVEILED THREE MODELS OF AI BASED SMART TVs
DISH HOME SUBSCRIBERS CAN AVAIL CREDIT SERVICE UP TO 5 DAYS
DISH HOME'S FIRST-EVER BHOJPURI CHANNEL 'BHOJPURI MAGIC' TO PROVIDE MAGIC OF BHOJPURI MOVIES AND SONGS
DISHHOME TO LAUNCH ITS NEW AND EXCLUSIVE TV CHANNEL 'RHYMES'
DISHHOME DEALER DAI KO DISCOUNT OFFER - THE WEEKLY LUCKY DRAW
Compiled by :
Biplav Gachhadar