Best Natural Moisturizer you'll find in your kitchen
27th October 2021
"Do you moisturize your skin every day?"
Do you moisturize your skin every day? If you don't, you actually need to. One should make it a habit to moisturize his/her face twice a day as it reduces skin problems and keeps your face hydrated. Moreover, moisturizing every day can reduce the chance of developing extreme dryness or oiliness.
When we hear the word moisturizer, we start imagining the different moisturizer products found in the market. But do you know you have one in your kitchen? Yes, you heard it right.
Here are the following list of 5 natural moisturizers you can actually find in your kitchen and start using it right now:
Coconut oil
Coconut oil has anti-inflammatory properties which moisturize dry skin, including in people with conditions such as eczema. It also reduces inflammation and heals wounds.
You may also say that coconut oil causes pimples but Coconut oil is high in lauric acid, which helps kill the bacteria that cause acne. Applying coconut oil to the skin can kill acne-causing bacteria and increase moisture, which may also reduce acne scarring.
Tips: You can use coconut oil on your face every day and night. All you need to wash your face, dry it, and apply a small amount of coconut oil on your face at night and every morning.
Honey
Honey can be used as one of the most natural moisturizers as it is a natural humectant, so it helps keep the skin moist but not oily because humectants draw moisture from the skin without replacing it.
Honey has skin brightening properties as well.
Tips: Apply raw honey to a wet face and leave it for around 20 minutes before washing it off thoroughly.
Cucumber
Cucumber has excellent anti-inflammatory properties which help soothe the skin and give glowing and blemish-free skin.
Cucumber is packed with skin-benefiting vitamins and nutrients which ease and soothe most types of skin irritations.
Moreover, Cucumber contains 95% of water, which means it hydrates and moisturizes the skin.
Tips: Gently massage the cucumber mask into your skin in small circular motions and leave it for 15-20 mins, then rinse off with lukewarm or cold water.
Avocado
Avocado clears skin pores, removes dead skin cells, and removes excess oil from your skin. The beta carotene, protein, lecithin, fatty acids, and vitamins A, D, and E found in avocado oil help moisturize and protect your skin from damaging UV rays.
Tips: To use avocado as a facial moisturizer, take the inside of an avocado peel and massage it onto their face. And Leave for about 15 minutes, then rinse the face with warm water.
Yogurt
Yogurt contains calcium, which supports skin cell generation and also heals dry skin. It also provides anti-inflammatory effects and protects the skin from sun damage.
Moreover, yogurt is a very good natural moisturizer that removes dry and dead skin cells, giving your skin a smooth appearance.
Tips: To make a pack, take two teaspoons of yogurt, add one small teaspoon of honey to it and mix them well till it forms a smooth paste. Put the mask on for about 10 minutes and rinse with lukewarm water.
You can also add olive oil, green tea, coconut oil, tea tree essential oil, and lemon juice to yogurt.
Also Read
Basic Must-have Makeup Products for Beginners
Mahindra Treo electric auto officially launched in Nepal
Toyota Automatic Transmission Cars in NepalTelenet partners with SonyLIV to entertain Viewers in Nepal
Hatchback Models car around 30 Lakhs in Nepal
Sedan model cars under 35 lakhs in Nepal
MARUTI SUZUKI ERTIGA PRICE IN NEPAL | FULL SPECIFICATION
HYUNDAI'S MICRO SUV AX COMING TO NEPAL? FEATURES
Compiled by :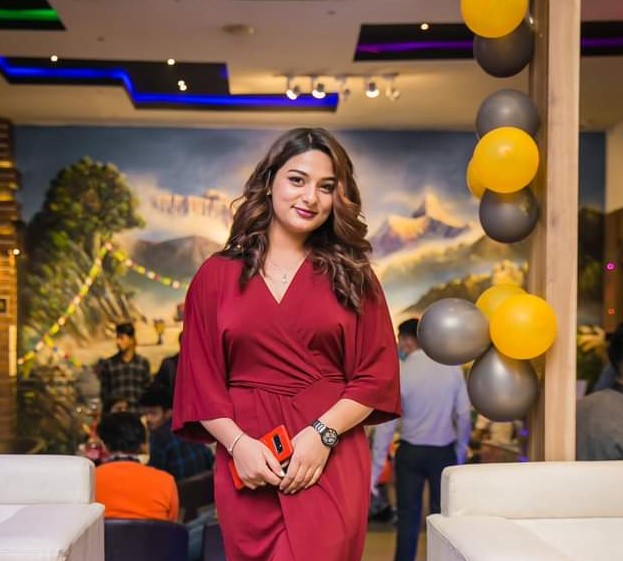 Ankita Acharya