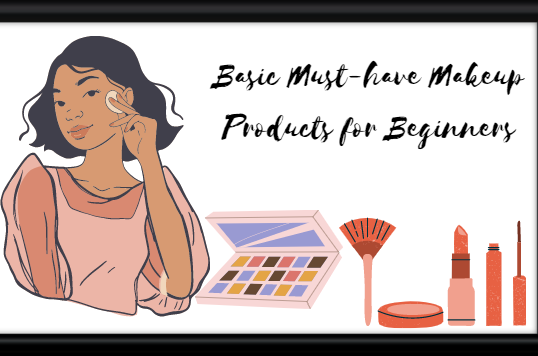 Basic Must-have Makeup Products for Beginners
27th October 2021
"Makeup mainly is used to change or enhance the way we look"
As we all know makeup mainly is used to change or enhance the way we look. Also, many women use makeup to feel more confident and also to hide their imperfections. Moreover, makeup is used to prettify or add color to your face.
We know makeup has been one of the most important works in a women's daily life so today we are here to help them with the makeup products. Following is the list of basic must-have makeup products for beginners.
Moisturizing your face enough before you go in with any kind of makeup is very important. It hydrates your skin and also protects its moisture barrier. Moreover, it is a perfect base for your makeup.
Primer helps your makeup to stay throughout the day. Also, it deals with concerns like large pores or redness, giving you the perfect softness and flawless-looking skin.
Foundation provides better coverage, helps provide Sun Protection, and also it doesn't settle into fine lines. Hence, it gives you a flawless look and adds shine to your skin.
Note: If you are new to wearing foundation, it is important to either test it on your face or jawline before buying.
Conceal is one of the most must-have basic makeup products as it helps you to cover blemishes, redness, or dark under-eye circles and makes your skin look smooth, soft, and attractive.
You can also skip the foundation and use concealer but using both results in more beautiful and prettier skin.
Note: For your under-eyes (dark circles), pick a shade that's lighter than your natural skin tone or foundation. This will prevent those bright white rings from under your eyes. For your face, pick a shade that exactly matches your foundation.
Loose powder or Compact helps seal your makeup. It is highly recommended to those with an oily or combination skin type. Moreover, to can use compact powder as a quick touch-up as well.
Blush instantly lifts up your face and gives you that flawless glow. It is a good idea to start off with a powder blush if you're a beginner.
You should always apply your blush with a light and gentle hand, and use soft, circular motions to blend out the color. Blend a bit into the hairline, on the tip of your nose, and jawline for a natural-looking flush of color.
Note: You should always choose a shade that subtly adds color to your face and sculpts your cheeks. Coral, light pink, or peach tones work well on light to medium skin tones, and plum, rose and deeper shades work well on dusky skin.
It is very important for a beginner to practice the technique of eye shadow application. When it comes to doing your eyes, a nude eye shadow palette goes well with beginners as it helps to create a beautiful natural type look.
Note: Nude eyeshadow palette consists of all the colors you'll need to create a perfect natural makeup look.
Mascara transforms your eyes and instantly lifts up the lashes with more volume, definition, and length. You can do it after you kajal or eyeliner. Skipping both and only using mascara also makes your eyes look bigger and attractive.
Note: It is best to curl your lashes BEFORE applying mascara.
As a beginner, you only need a few basic brushes that are perfect to start with like an eyeshadow blending brush, foundation brush, big fluffy brush, and a blender.
A good lipstick shade helps to brighten your face. As a beginner, you should always start off with less pigmented colors and gradually move to bolder shades.

In a nutshell, the quality of your skin is what makes or breaks your foundation and concealer, so don't forget your skincare routine before going for makeup. Moreover, also remember that makeup is meant to enhance your natural beauty, not to cover your face. So let's keep it simple and real.
Also Read
Mahindra Treo electric auto officially launched in Nepal
Toyota Automatic Transmission Cars in NepalTelenet partners with SonyLIV to entertain Viewers in Nepal
Hatchback Models car around 30 Lakhs in Nepal
Sedan model cars under 35 lakhs in Nepal
MARUTI SUZUKI ERTIGA PRICE IN NEPAL | FULL SPECIFICATION
HYUNDAI'S MICRO SUV AX COMING TO NEPAL? FEATURES
Compiled by :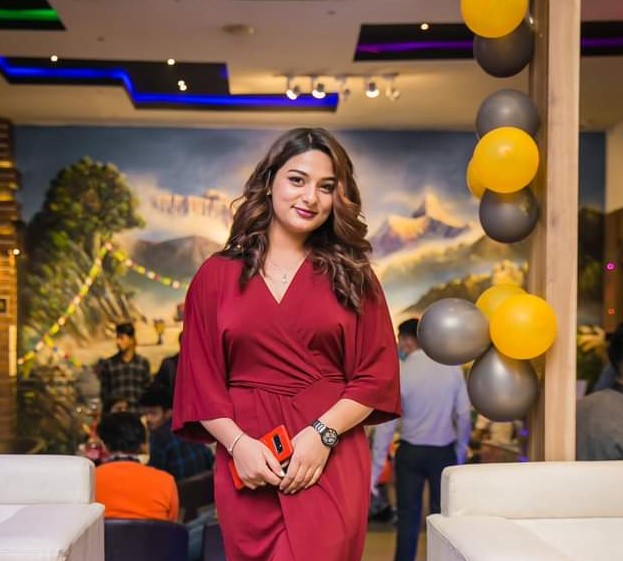 Ankita Acharya