B&O Brings Its Beolit Wireless Speaker Bang Up To Date
28th October 2020
"The new Beolit 20 has the same big-sound capabilities as its predecessor and looks just as beautiful."
One of the favorite audio brands – in terms of design – is the uber-cool Danish company Bang & Olufsen. Today the brand is launching an upgrade to the powerful and portable Beolit 17 Bluetooth speaker.
The new Beolit 20 has the same big-sound capabilities as its predecessor and looks just as beautiful, but this revamped version features a vastly improved battery life, integrated wireless Qi charging area on its top shelf, plus it has a design that's been subtly updated to keep it looking contemporary.
The new speaker has the same iconic silhouette as the rest of the Beolit series, thanks to the timeless design produced in collaboration with Cecilie Manz, back in 2012. However, the Beolit 20 has undergone several subtle design updates to make using it more enjoyable.
The original hole pattern of the speaker grille has been updated, while the repeated angled lines and spiraling corners have given the speaker a more distinctive look while optimizing its acoustic performance. By boosting the grille's acoustic transparency by 45%, B&O has managed to produce a clearer and more refined sound.
The height and curvature of the speaker's top-shelf have also been altered to enable a smartphone to be placed on it in a variety of positions so that it can be charged while streaming music over Bluetooth. The control buttons have also been made more durable and a leather strap makes carrying the speaker around a little easier.
Although the Beolit 20 is compact enough to carry around it can still deliver plenty of sounds. Inside there is a 5.5-inch long-stroke, wideband woofer that's combined with three 1.5-inch full-range drivers plus two 4-inch passive bass radiators to deliver an impressive 77dB bass capability and 93dB in midrange loudness. Thanks to True360 omnidirectional sound, the Beolit 20 can fill most sizes of rooms with B&O sound but, when more volume is required, two Beolit 20s can be used as a stereo pair or the Beolit can be paired with the Beolit 17.
Pricing and availability:
The Beolit 20 is available now in Grey Mist and Black Anthracite finishes. The price is €500 /£ 450 / $500.
Source: forbes
---
Reviews is conducting a weekly contest. Answer a simple question and get a chance to win exciting gift hampers from Aiken Care Package. Go to our Facebook page for more details or also can check the details on our Instagram page.
---
Also Read:
MICROSOFT CLOUD BUSINESS GATHERS STEAM AS PANDEMIC BOOSTS GROWTH
WAYMO, DAIMLER PARTNER IN DEVELOPING SELF-DRIVING SEMI TRUCKS
ROYAL ENFIELD METEOR 350 LAUNCH IN INDIA. SOON IN NEPAL?
HERO UNLEASHES ELECTRIC SCOOTER, HERO NYX HX WITH 210 KM MILEAGE
TIPS FOR LONG DISTANCE BIKE RIDE
MICROSOFT SAYS IRANIAN HACKERS TARGETED CONFERENCE ATTENDEES
VERIZON'S YAHOO ZOMBIE APPEARS AGAIN AS PURPLE PHONE
Compiled by :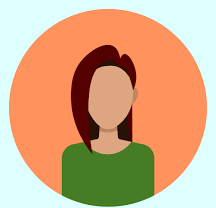 Kiran Shah