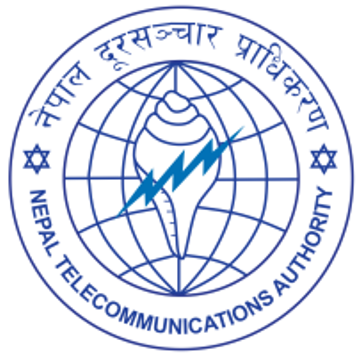 Nepal Telecommunications Authority (NTA) frames Byelaw for Cyber Security
31st August 2020
"NTA has framed and implemented a Byelaw for the implementation of internationally prevailing cyber security standards."
Nepal has always been an easy target for hackers around the world. Previously, the servers of mercantile and banks have been hacked by international hackers. The government servers and Data Centers are also at high risk. Thus, it has become essential to protect the information systems and communication technology infrastructure from various types of cyber attacks and risks by adopting various internationally prevailing standards of cyber security. The Government of Nepal is also conscious of the need for cyber security standards.
So, exercising the authority given by Section 62 of the Telecommunications Act, 2053 (1997), the Nepal Telecommunication Authority (NTA) has framed a Byelaw- "Cyber ​​Security Byelaw, 2077 (2020)" and has implemented it right away. The Byelaw is implemented to ensure the cyber security standards in order to protect ICT Infrastructure and Information Systems of Telecommunication Service Providers of Nepal from various malicious attacks and threats, and build trust and confidence of users towards using ICT technology and services.
Thereupon, all the telecommunication service providers including basic telecommunication (telephone), mobile operators, networks and internet service providers that are licensed by Nepal Telecommunication Authority (NTA) are informed to operate their services conforming with the Byelaw.
Also Read:
OVER 500,000 ZOOM ACCOUNTS SOLD ON HACKER FORUMS, THE DARK WEB
COVID-19 CTI LEAGUE: CYBER-SECURITY EXPERTS COME TOGETHER TO FIGHT CORONAVIRUS RELATED HACKING
TDO NEPAL LAUNCH COVID-19 SELF-SCREENING APP & WEBSITE
HOW TO FIX SLOW INTERNET CONNECTION?
NEPAL GOVERNMENT WILL PROVIDE A CAPITAL GRANT UPTO RS 5 MILLION TO STARTUPS
2020-21 BUDGET IMPACT: ELECTRIC VEHICLES TO BE MORE COSTLY IN NEPAL
NATIONAL STRATEGY FOR E-COMMERCE APPROVED BY THE GOVERNMENT
TRIBHUVAN UNIVERSITY EXERCISES SUBSIDIZED LEARNING DATA PACKS
Compiled by :

Prativa Parajuli