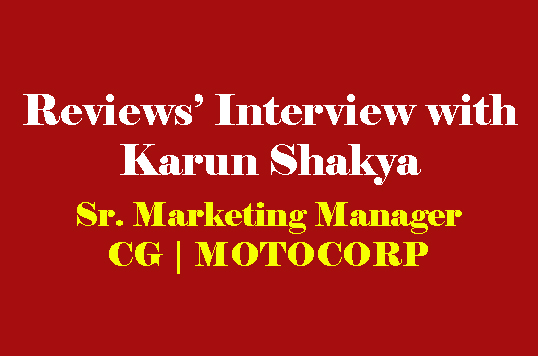 CG | Motocorp COVID-19 | Latest Offers
18th June 2020
"What is the post COVID situation of automobile sectors in Nepal?"
COVID-19 and it's consequence of Lockdown has been a curse to many of the businesses. Our Team took interviews with various people belonging to all small, medium, and large businesses. Some people say that their business has been adversely affected, while some state that it is in loss, however, they would revive from it soon.
Interview with Karun Shakya, Sr. Marketing Manager of CG | Motocorp
What is the post COVID situation of automobile sectors in Nepal?
The automobile sector had been affected badly before the COVID situation itself with unfavorable credit policy. COVID has made the situation worse. The three-month long shutdown has turned all our indicators upside down and hence we are observing the market developments as it happens. It is still early day to comment on how the automobile sector will progress. As of now, the automobile business is taking a downturn.
How are you planning to run the showroom after the lockdown is over and what are the safety protocols?
We will abide by government regulation for COVID prevention. We have taken up all the safety and hygiene measures to ensure that our consumers and staff are protected. the Sales and service executives have been well trained on hygiene regulation and implementation. We are confident that we have made our sales and service outlet safe. Yes we also understand the consumer will be looking for more of non-human interaction and for same we have implemented digital solutions, whereby customers can get all the information about our cars digital and also have fully sanitized car delivered to there doorsteps
Are there any latest offers or schemes in the purchase of automobiles?
We are in the process of implementing a scheme. The scheme will help customer own their favorite Suzuki even during these tough times
Stay tuned for more interviews.
Also Read:
OVERDRIVE CAR ACCESSORIES AND COVID 19
EVERYTHING ABOUT SUZUKI SERVICE CENTER, DALLU KATHMANDU
SUZUKI INAUGURATED THE STATE OF ART SUZUKI FACILITY IN DALLU
SUZUKI STATE OF THE ART SHOWROOM INAUGURATED AT DHOBIGHAT
NEW ISUZU SHOWROOM INAUGURATED IN GAIRIDHARA
2020-21 BUDGET IMPACT: ELECTRIC VEHICLES TO BE MORE COSTLY IN NEPAL
Compiled by :
Debashish S Neupane