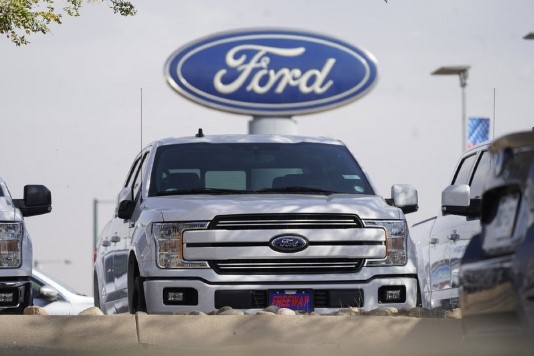 Ford Raises Planned Investment in EV Vehicles
5th February 2021
"Begins deliveries of electric Mustang Mach-E and new F-150 – 2021 North American Utility and Truck of the Year, respectively – and Bronco Sport; reveals E-Transit electric van"
Ford Motor Company ended 2020 strongly, improving its automotive and credit businesses in the fourth quarter while showing and shipping must-have new vehicles designed to delight customers, expand profitability and sustain free cash flow. "The transformation of Ford is happening and so is our leadership of the EV revolution and development of autonomous driving," said Ford President and CEO Jim Farley. "We're now allocating a combined $29 billion in capital and tremendous talent to these two areas, and bringing customers high-volume, connected electric SUVs, commercial vans, and pickup trucks."
Doubling Down on Connected EVs
Farley said Ford will now invest at least $22 billion in electrification through 2025, nearly twice what the company had previously committed to EVs. He said the company is "all in and will not cede ground to anyone" in developing and delivering connected electric vehicles and services in mainstream areas of strength for Ford: pickups, commercial vans, and SUVs.
"We are accelerating all our plans – breaking constraints, increasing battery capacity, improving costs, and getting more electric vehicles into our product cycle plan," Farley said. "People are responding to what Ford is doing today, not someday."
The Mustang Mach-E, he said, is receiving great customer and critical reviews, and will be followed by the first E-Transit commercial van (late 2021) and an all-electric F-150 pickup (mid2022). He added that EVs will be fundamental to the Lincoln luxury brand and the Transit commercial lineup, the latter across a variety of body styles and customized interiors.
Ford's development and delivery of connected vehicles will be enhanced by a new, six-year partnership with Google announced earlier this week.
As EVs become primary in Ford's lineup, he said, dedicated manufacturing capacity for them will expand around the world. To date, the company is producing electric vehicles or plans to in Michigan (F-150); Missouri (E-Transit); two plants in Canada (SUVs); and Mexico and China (Mach-E), with others to follow.
Also Read :
JEEP COMPASS FACELIFT SOON TO BE LAUNCH IN NEPAL
GULF LAUNCHES AN ADVANCED CLUBBED SCHEME WITH VITARA BREZZA DISTRIBUTION
HYUNDAI PARTNERS UK'S START-UP TO BUILD FIRST AIRPORT FOR FLYING CARS- REVIEWS
TESLA WANTS TO START BUILDING A NEW PLANT THIS SUMMER - REVIEWS
RENAULT KIGER UNVEILED IN INDIA, WILL BE AVAILABLE SOON IN NEPAL - REVIEWS
Compiled by : Team Reviews