How to improve your scooter's power and performance
26th November 2021
"Scooters can run at blazing speeds too, you just need to get the setup, operation, and conditioning right"
Many people have started choosing scooters over conventional motorcycles lately. People have been more than satisfied with the comfort, style, and simplicity that come with scooters. Scooters can run at blazing speeds too, you just need to get the setup, operation, and conditioning right.
Here is a list of tips that will help to improve the speed level of your scooter:
1) Removing the fuel filter
The amount of fuel your scooter engine can access will determine to a great extent its speed and performance level.
You have to do is completely remove the fuel filter so that your scooter engine can get more fuel, and your scooter becomes faster.
As such, when you remove the filter completely, you solve the problem of blockage and provide your engine with enough fuel to move at whatever speed you want.
2) Tuning
The objective of tuning is to improve the volumetric efficiency of the engine. In other words, the engine will, after tuning, produce more power from the same displacement.
Having your carburetor tuned properly will not only bail you out of the unfortunate experience of having your engine bog down, but it will also help you optimize the speed limit of your motorized scooter.
3) Change your air filter
Air filters, filter out all the unwanted particles in the air before it enters the engine, allowing only clean and pure air inside for better combustion, which results in better efficiency and smooth power delivery.
By removing the existing air filter and replacing it with an expansion chamber or any other higher-performance muffler, you give your scooter a chance to move at a much faster rate.
4) Better fuel burning
When your scooter engine can access fuel earlier than what it's used to, it tends to react by moving faster.
And the best way to make your engine get fuel sooner is by advancing the timing.
By advancing the timing, you cause the spark plug to ignite the fuel a little earlier than it would have done otherwise, and this, in turn, helps the fuel burn better.
5) Expansion chamber pipes
Expansion chamber pipes, or racing pipes as they are popularly known, give a significant increase in your engine's horsepower, thereby giving your scooter more go.
You can also tune the pipes to get the maximum increase at either low or high revs. But be careful with expansion chamber pipes, especially during the hot season, as they make your scooter engine run hotter.
Also Read:
Must-Have Apps for Nepalese Students
Driving Tips For New four-wheeler Learners
Tips to protect and maintain your car's exterior
The Price of CG Dishwasher in Nepal
Black+Decker announced the winner of the second monthly lucky draw
Water Dispenser price in Nepal
The price of 'CG Meridia' premium fridge
Five Common skincare mistakes to avoid
Coca-Cola Nepal concludes on-ground activation of "Dhanyabad" to frontline workers
Compiled by :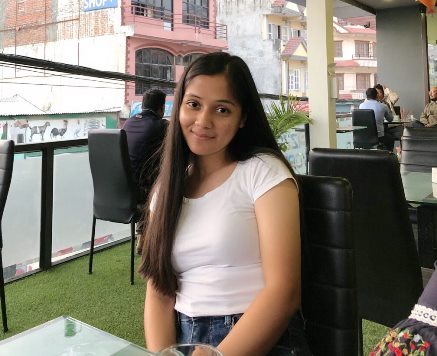 Delika Dangal