Nissan unveils all-new Sakura electric minivehicle
20th May 2022
"Nissan today unveiled the all-new Sakura electric minivehicle in Japan."
Nissan today unveiled the all-new Sakura electric minivehicle in Japan. The Sakura EV takes the minivehicle class to the next level. Its nimble handling and 4.8 meter turning radius allows drivers to execute sharp maneuvers with ease.
Despite its size, the Sakura has a spacious interior and an ample driving range, making it perfect for daily driving needs such as commuting and shopping. It also features ProPILOT Park, an automated system designed to make parking easier and driving more pleasurable.
The Sakura equipped with advanced control technology and a motor producing 47 kW and 195 Nm of torque,steady acceleration makes merging on highways effortless.
Three drive modes — Eco, Standard and Sport — provide optimal performance for different situations. Using e-Pedal Step, the driver can decelerate smoothly and steadily by easing off the accelerator pedal — an action that also charges the battery through regenerative braking.
The Sakura is equipped with lithium-ion battery that has a track record of performance and reliability in the LEAF. It offers a range of up to 180 km making it perfect for daily use. The battery can also be used as a mobile power source during emergencies and provide a day's worth of electricity to a home.
The Sakura's cockpit is a 7-inch Advanced Drive Assist Display meter and a large 9-inch navigation display placed horizontally to allow viewing with minimal eye movement.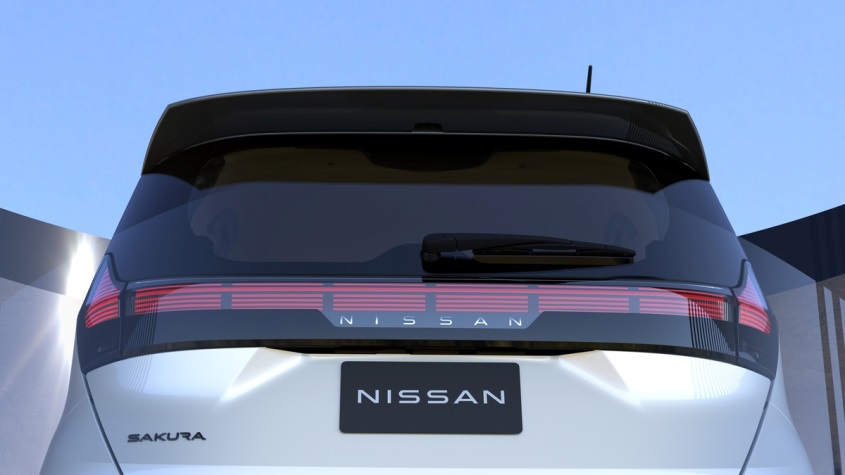 The NissanConnect navigation system offers a range of features to enhance the Sakura's driving experience, including route setting based on charging needs, an emergency SOS call service and Apple CarPlay wireless connectivity.
The Sakura is priced starting at approximately 2.34 million yen in Japan.
Also Read:
Hyundai India stopped production of the Santro
Super Soco TC Wanderer bookings are now open in Nepal
Hero E-Scooters in Nepal |Price & Specification|
Yatri E-Bikes in Nepal |Price & Specifications|
Miku E-Bikes In Nepal |Price & Specifications|
Okinawa Scooters price in Nepal
Compiled by : Team Reviews