Plug and charge: Number of electric car charging station increasing in US
2nd August 2020
"Smart, convenient and pollution free environment: Go Green, Go Electric."
With more than 40 fully electric vehicles on the market in the U.S. or coming within the next three years, however, auto and charging company executives say the demand is on the way.
"The automakers, more and more of them are committing to manufacture electric vehicles," said Mike Moran, spokesman for Electrify America, a network of charging stations being built with $2 billion in settlement money from Volkswagen's diesel emissions cheating scandal. "Last year automakers announced a combined $225 billion in investments in electrification."
There are now 26,000 electric vehicle charging stations open to the public in the U.S., with more than 84,000 plugs.
But the country, and the world, will need thousands more if drivers are going to adopt vehicles powered by batteries alone. And because they're being asked to invest before that demand arrives, automakers and charging companies are struggling to raise the numbers.
Currently electric vehicles make up only about 1.3% of total new vehicle sales in the U.S., according to the Edmunds.com auto site. Electrics are much bigger in other countries, accounting for 2.6% of global new vehicle sales last year, the International Energy Agency says.
On Friday, General Motors and charging company EVGo announced plans to add about 700 fast-charging stations, tripling the number on the EVGo network over the next five years. They wouldn't say how much they'll invest, but plan to add 2,700 fast-charging plugs.
source: AP
Also Read:
ALL NEW 2021 ENYAQ IV ELECTRIC TEASED BY SKODA | REVIEWS NEPAL
NEW UPCOMING ELECTRIC CARS IN NEPAL 2020 | PRICE, SPECS
Compiled by :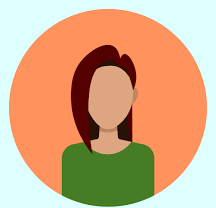 Kiran Shah