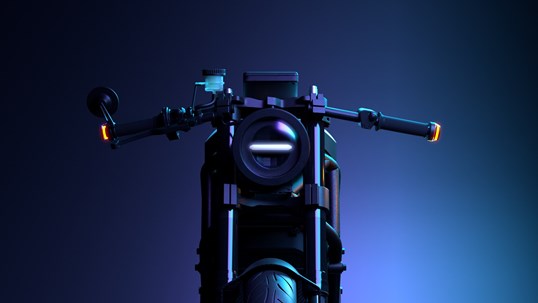 Production units of Yatri's '"Project Zero" to be revealed to the public on 23rd April.
4th April 2021
"The news was announced on the Facebook page of Yatri on April 2."
Nepal's own electric motorcycle, Yatri's production version has been set to be revealed on 23rd April (Baisakh 10).

The news was announced on the Facebook page of Yatri on April 2.
The 'proof of concept' for Project Zero (P-0) was launched in late 2019.
With cutting-edge powertrain, class-leading vehicle software, and in-house development prowess -
Yatri offers market-leading 230 km of range, hair-raising performance with a 48 kW (64 hp) drivetrain, and over-the-air software updates that keep refreshing P-0 over time.
Interested buyers will also be able to place the order and make a touch-less down payment on 23rd April.
About Yatri

Ashim Pandey, after returning from the Delft University of Technology, Netherland started the company named Yatri in 2017.
He had done his master's degree in Delft and also worked for an automobile company Donkervoort.
Ashim along with his team designed the first prototype, which has been unveiled in December of 2019.

The bike's body is made from 100% carbon fiber making it lightweight so that the bike can reach a top speed of 120 km/hr.
The company states that the parts were incorporated from different countries such as the USA, India, China and other European nations as it would cost a huge sum of money if manufactured in Nepal.
Price
Project Zero will be a high-end offering at a high price. In terms of pricing, the Project Zero (P0) price in Nepal is Rs. 19,49,000.
Also Read:
Tata Nexon EV: Electric car with an 8 year warranty!
RENAULT TRIBER PRICE IN NEPAL | FULL SPECIFICATION
Compiled by : Raj Kapali