Realme to Launch Its New Flagship Killer GT series
2nd November 2021
"Realme announced it will launch the Realme GT Neo2 from its flagship realm GT series in the Nepalese market soon"
The fastest-growing smartphone brand Realme announced it will launch the Realme GT Neo2 from its flagship realm GT series soon to the Nepalese market. The phone will be launched in Nepal on 10th November at a really exciting introductory price.
The Realme GT series is Realme's flagship series that features technology innovation and aesthetics design for technology enthusiasts, while the Realme GT Neo series is born for a wider group, a highly educated group who are heavy users that understands the specifications and seek a Lell-polished flagship experience.
Because most smartphone brands cannot provide a comprehensive flagship experience in this segment, Realme aims to bridge this gap by bringing the well-rounded Realme GT Neo series to these heavy users.
Positioned as the neo flagship killer of the Realme GT series, Realme GT Neo2 packs Qualcomm Snapdragon 8 series mobile platform, unprecedented cooling system, ultra-high touch sampling rate, and massive battery life, announced by Chase, the CMO of Realme, on social media.
The design has always been an essential part of the Realme GT series, and this time, Realme GT Neo2 comes with a mind-blowing color - Neo Green to present the concept of high-tech and vitality.
Moreover, Realme GT Neo2 doesn't cut corners to lower the price, but instead, it takes a holistic, well-polished approach, focusing on delivering a remarkable flagship experience with excellent performance at a more accessible price.
For more information on Realme GT Neo2, please stay tuned or visit http://www.realme.com/
Also Read:
Vianet internet service is now available in Janakpur and Bardibas
Electric Bikes in Nepal
Graphic Apps For BeginnersYamaha FZS V3 X-Connect Launched in Nepal
Skin Care Routine for Oily Skin
Microwave Oven Just under 15K in Nepal
Budget LED TV under 30,000 | With Specification |Tips for Glowing Skin within 10 Days.
Redmi Earphones just Under NRs 3700 | With Specification |
Crossfire & ItalicaMoto Tihar Offer 2078
Compiled by :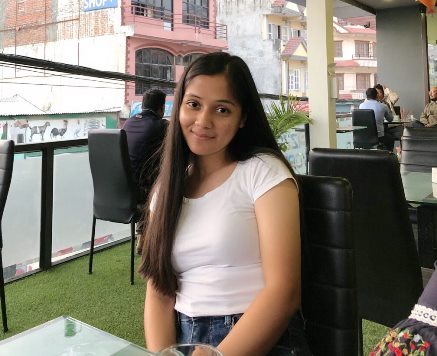 Delika Dangal