Top 5 Mobile App in Nepal
31st October 2021
"Here's the list of the top 5 Mobile apps which are worth using so as to make your daily life much easier."
Mobile apps have made our lives simpler. Whether it's shopping or playing games or learning, we rely on mobile apps for so many things. Here's the list of apps that are more useful in our daily lives and makes our lives simpler.
Essential app:
1. Hamro Patra
Hamro Patro is an easy way of keeping track of dates in Bikram Sambat. The app also notifies users of upcoming festivals, events, and holidays. You can even add notes and reminders. It has made the date conversion between Bikram Sambat (BS) and Iswi Sambat (AD) a lot simpler.
2. Hamro Nepali Keyboard
Hamro Nepali Keyboard was the first keyboard that was designed entirely for Nepali typing. Using the app, you can type in both English and Nepali. If you find it difficult to type in Nepali using the Nepali keyboard layout, the app also allows transliteration. The keyboard gives suggestions based on what character you have typed. It even makes Nepali typing faster.
Educational App:
1. E-Pustakalaya
The E-Pustakalaya was started with an aim to improve children's learning skills and to enhance reading culture among the students by providing them with age-appropriate materials. Hence, the E-Pustakalaya has full-text documents, books, images, videos, and audio files to motivate teachers, parents, and students to be benefitted from different educational materials available in the app/web related to agriculture, technology, health, and environment.
2. Edupatra
Edupatra is a Nepali news portal system dedicated to education. It is powered by Edusanjal, which happens to be one of the biggest education portals of Nepal. Other than news, it also publishes notices, interviews, cartoons, and blogs – all centered around the education system.
Food App:
1. Foodmandu:
Foodmandu is the first on-demand food delivery service provider in Nepal. Foodmandu is a trending food app that helps you order food from over 130 restaurants around the city. Foodmandu not only lets its users order food from restaurants, it even provides choices to order bakery items, liquor, vegetables from the food markets.
2. Bhojdeals:
Bhojdeals is similar to Foodmandu in a way that it lets users order from the selection of restaurants and delivers it to their homes. The good thing about this app is that the restaurant listing comes with user ratings, and there are no minimum order requirements. You can pay cash on delivery or use online payment methods such as Esewa.
Entertainment App:
1. Net Tv:
NetTV is one of the oldest OTT (Over-the-Top) streaming service providers in Nepal. NetTV aims to develop an open platform where anyone can host and sell their content. NetTV promises a wide selection of over 200 channels to choose from, including channels like Kantipur HD, AP1HD, AL-Jazeera HD, Zee Tv HD, Sony Ten 1 HD, etc. Different channel packages like Nepali, Hindi, English, Kids, Sports, Infotainment, etc are available for users.
2. SonyLIV
SonyLIV, a very popular OTT platform from Sony Pictures Networks India (SPNI) has partnered with Telenet Pvt. Ltd. to distribute its subscriptions in Nepal, across local billing channels providing easy access to consumers. It is the first globally popular, on-demand OTT platform in Nepal integrating with Telenet Pvt Ltd, a Local company of the region. It is an authorized distributor-reseller. SonyLIV's subscriber gets uninterrupted access to all web series, movies, international content, exclusive sports content, international shows, and more on the platform.
E-commerce App:
1. Daraz:
Daraz is an online shopping platform in Nepal with thousands of products listed online. This app is used for searching for a wide variety of products. Daraz Online Shopping App is very easy to use, better User Interface and has Fast loading. Daraz has a team that picks up the item from the sellers and then delivers it to our doorstep.
2. Hamrobazar:
Hamrobazar is an online classified in Nepal that lets users sellers connect to potential buyers. Sellers list their items with adequate descriptions and photos and wait for interested buyers to contact them. Hamrobazar enables individuals as well as companies to list a wide variety of new or used products online like Buy or Sell used or brand new cars, motorcycles, real estate, mobile, laptop, electronics, etc.
Mobile Wallet/ Payment App:
1. Esewa:
Esewa is one of the pioneers of the digital payment system in Nepal. It offers a wide range of services and is hence the most popular digital wallet in Nepal. You can make payments like recharging your phone, paying for electricity, drinking water, school/college fees, and insurance premiums. You can even book tickets for transportation (airways or roadways), movies, and different events.
2. Khalti:
Khalti is a mobile wallet, payment gateway & service provider in Nepal. Khalti is an emerging online payment solution in Nepal. It allows users to pay for a range of services like basic utility payments, hotel bookings, movie and domestic flight tickets, events, and many more.
Also Read:
Skin Care Routine for Oily Skin
Microwave Oven Just under 15K in Nepal
Budget LED TV under 30,000 | With Specification |Tips for Glowing Skin within 10 Days.
Redmi Earphones just Under NRs 3700 | With Specification |
Crossfire & ItalicaMoto Tihar Offer 2078
Best Natural Moisturizer you'll find in your kitchen:
The brand-new SKODA SLAVIA: the next model of the INDIA 2.0
Compiled by :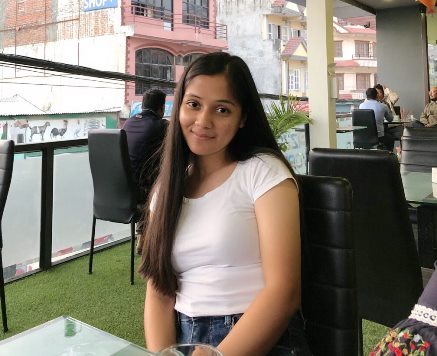 Delika Dangal