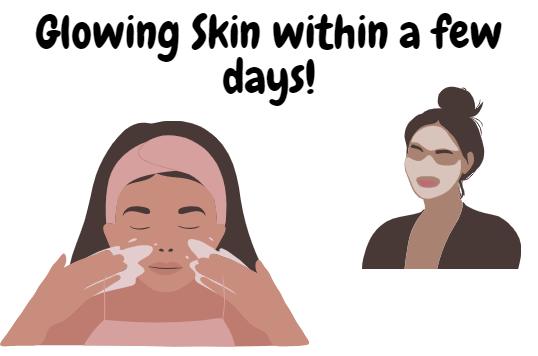 Tips for Glowing Skin within 10 Days.
29th October 2021
"Do you want to make your skin look more Brighter and Healthy?"
Do you want to make your skin look more Brighter and Healthy? Here are a few tips you can note down to get glowing and healthy skin just within days:
Stay hydrated:
The very first step towards glowing skin is water as it is very important to the human body. It is essential for the well-being of your body and even the skin.
Drinking at least 10 to 12 glasses a day with keeping your body and skin hydrated. Moreover, Staying hydrated makes your skin look more attractive.
Proper Sleep:
Be careful! Improper sleep ruins your natural beauty. It leads to an imbalance of the pH levels in the skin that leads to dryness, patchy tone, redness, and a dreary look.
It is very important for you to have at least 7 to 8 hours of proper sleep every day so that your body, as well as your skin, gets proper rest.
Natural Packs:
Natural packs contain the goodness of natural ingredients that nourish and protect your skin. So, instead of using artificial packs mixed with all the chemicals, start using the natural pack to have your skin look brighter and healthy.
Some of the natural homemade masks include milk, yogurt, turmeric, potato, coffee, lemon juice, tomato, and honey, etc.
Exercise:
Exercise makes you sweat and this is very is right for you, as it helps in cleaning up the pores to get glowing skin for 10 days.
Sweat is a natural mechanism of the body to release impurities from your skin which helps you to keep your skin looking brighter and healthy.
Healthy Diets:
Eating more foods and fruits means having proper glowing skin. Moreover, eating foods rich in carotenoids and beta-carotene is known to improve the color and appearance of the facial skin.
Fresh carrots, sweet potatoes, dark leafy greens, cantaloupe, red and yellow peppers, mango, etc help your skin to remain healthy and glowing.
Also Read;
Redmi Earphones just Under NRs 3700 | With Specification |
Crossfire & ItalicaMoto Tihar Offer 2078
Best Natural Moisturizer you'll find in your kitchen:
The brand-new SKODA SLAVIA: the next model of the INDIA 2.0
Basic Must-have Makeup Products for Beginners
Mahindra Treo electric auto officially launched in Nepal
Toyota Automatic Transmission Cars in NepalTelenet partners with SonyLIV to entertain Viewers in Nepal
Hatchback Models car around 30 Lakhs in Nepal
Sedan model cars under 35 lakhs in Nepal
Compiled by :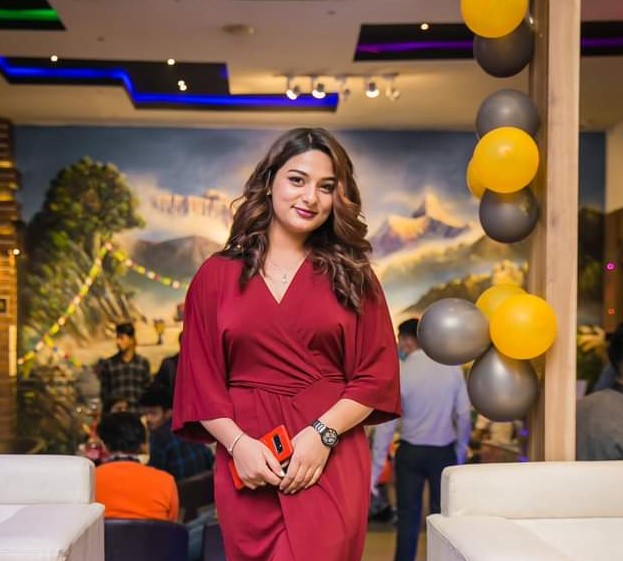 Ankita Acharya