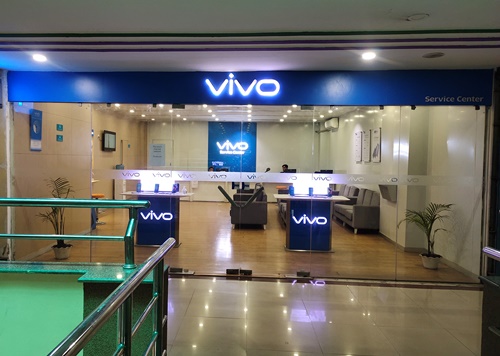 vivo Boosts Efforts to Improve Customer Service Nationwide
12th May 2022
"vivo aims to get closers to customers by offering dedicated offline services for customer support network from 4 exclusive centers."
vivo, the global smartphone brand, has been working hard to provide exceptional customer care.
Every month from 27th-29th, vivo offers unique discounts on accessories to clients as part of its customer-centric initiative 'vivo service day.'
The company is touching the hearts of consumers and offering them with the greatest solution at ease thanks to this effective project.
Customers can also opt for an array of free services and additional offers which include free smartphone servicing & cleaning, zero labour cost repair, 30 days exchange offers in case of hardware issues, free protective film, free OS update, and much more.
Furthermore, the customers can also claim warranty service/ policy provided with every new phone. vivo provides a 1-year warranty for the handset, 6-months warranty on the accessories, 3 months warranty on chargeable repair for every part, 6 months warranty on accessories purchased from service center and in addition customer can avail lifetime warranty on the software.
Michael, CEO, vivo Nepal said, "vivo works relentlessly as a customer-centric and responsible brand to ensure end-to-end customer safety and convenience to our beloved users while providing a hassle-free buying experience. Our consumers have responded positively to our initiatives in the past, and we are pleased to have been able to create a pleasant experience for vivo smartphone buyers in Nepal. We aim to deliver our products and services to consumers as quickly as possible and to resolve their queries at the earliest so that users can benefit from our meaningful, cutting-edge innovations and value-added services. vivo is here to support our customers through thick and thin and provide them with the best of experiences."
The business has strategically strengthened the customer connect in Nepal by reaching out to its customers nationally through its four branches in Kathmandu, Narayanghat, Pokhara, & Itahari.
The service centers, which are equipped with cutting-edge facilities and equipment welcome customers to ensure a hassle-free shopping and after-sales service experience.
For more information on vivo Service Day 2022 and other value added benefits, you can call at 18000010168 (toll free for NTC users only) or 014257420.
Also Read:
Super Soco TS Street Hunter bookings are now open in Nepal
Segway E-Scooters In Nepal |Specification & Price|
Ford Nepal announces arrival of 2022 ford Everest in Nepal
All-New Tata Avinya EV Concept Unveiled
Importing of 10 different categories of goods banned into Nepal
Samsung Electronics Wins 71 iF Design Awards 2022
Latest EVs in Nepal with a Range of More than 350km
Compiled by : Team Reviews