Realme 9 Pro Plus | Unbeatable Performance | REVIEW |
1st May 2022
"The Realme 9 Pro+ is a fresh addition to the company's large smartphone lineup."
The Realme 9 Pro Plus is a fresh addition to the company's large smartphone lineup. Following the Realme 9i, it is the second device in the Realme 9 series to be launched in Nepal.
So, let's take a closer look at the Realme 9 Pro+ through our experience.
Design
The first thing you'd notice about the 9 Pro+ is it has a gleaming finish. With its glass back, plastic sides, and glass front, the Realme 9 Pro Plus has a safe, sophisticated, and almost premium design. Moreover, the 9 Pro+ is also very slim and light at around 8mm and 182g.
Despite phones getting bigger and bigger, it's good to see one that is both large in screen size and pleasant to use, especially with one hand.
Display
The Realme 9 Pro Plus's display specs are impressive, but not best-in-class, with its 6.4-inch Super AMOLED screen and 90Hz refresh rate.
Though it lacks a super-fast 120Hz refresh rate, it is still more than suitable for everything from gaming to watching movies, surfing through news feeds, and browsing the web.
Likewise, the screen's 430 nits max brightness (600 nits in high brightness mode) makes it suitable for outdoor viewing, and the clarity is excellent, with a 411 pixel-per-inch (PPI) pixel density — not far behind the iPhone 13, which has 460 PPI.
The flawless functioning of the 90 Hz screen is guaranteed. The surface is protected by a layer, yet it also slides pleasantly smoothly on the finger. The fingerprint sensor built into the screen responds immediately when a finger is placed on it.
Even when the smartphone is in standby mode, the indicator identifying the scanner's position is displayed as soon as it is lifted. After a slight pause, the sensor responds to activation and consistently unlocks the smartphone.
It is, however, positioned kind of far down on the screen, which requires some getting used to.
Camera and its Performance
The Realme 9 Pro+ has a triple camera arrangement on the back, with a 50MP Sony IMX766 sensor behind an f/1.8 lens with OIS, an 8MP ultrawide-angle sensor, and a 2MP macro shooter. A 16MP selfie camera can be found on the front of the phone.
Firstly, Realme's color chemistry does not impress us. It's a little too overdone and unnatural at times. Its focus solitude abilities in portrait mode could also be improved. However, it definitely offers the greatest camera phone in its pricing category.
Likewise, the smartphone creates warm, sometimes quite detailed images with low light and high contrasts. Also, the Realme 9 Pro Plus's video capture is likewise impressive.
Its primary camera is capable of 2021 flagship-level photography, which means amazing results day or night and impressive video.
While Realme oversharpens images, many people will likely love the punchy finish they have, and there are a few shooting modes that enable RAW photography as well.
In conclusion, the 9 Pro+ isn't perfect, but at its low price, its flaws are easy to overlook.
Performance
The Realme 9 Pro+ runs Realme UI 3.0 on Android 12. This version is still considered a "premium" in this price range. The Realme 9 Pro Plus is powered by a MediaTek Dimensity 920 5G processor, which performs well for the most part.
Also, the software is well-optimized, with no lags or stutters when browsing around home screens or opening and exiting apps. Realme has guaranteed that the 9 Pro+ will receive two major OS updates and three years of security patches, which is incredibly generous.
For most users, this implies that the phone can handle anything from fundamental day-to-day operations to demanding games (at medium graphics) with comfort.
Furthermore, it does not throttle at all, resulting in consistently good "sustained" performance, as demonstrated by us. During our tests, the phone never got too hot.
Battery life
The new realme 9 Pro+ also works admirably in Pubg, with excellent visuals and no stuttering. The battery life is adequate (though there are certainly longer-lasting phones at this price point).
After 30 minutes of play, the battery temperature reached 36 ° C and the battery was depleted from 70 to 57 percent. This game's optimization on this device resulted in a 13 percent battery loss, which was unexpected.
As a result, the majority of users will be able to acquire a day's worth of use. You also get 60W fast charging, and the included charger can charge the phone from 0% to 100% in about 45-50mins. This potent combination of a long-lasting battery life and super-fast charging is a bit of a game changer, honestly.
Speakers
Talking about the speaker, the double speakers' maximum level is somewhat loud, yet the sound is balanced so you may listen to music.
Bluetooth and the 3.5 mm jack can also be used to connect other audio devices.
Price
The Realme 9 Pro Plus costs Rs. 41,999 in Nepal for the 6/128GB variant and Rs. 45,499 for the 8/128GB variant.
With unbeatable performance, staggering stamina, fast charging, a great screen and a class-leading camera, the Realme 9 Pro Plus is an exceptionally well-rounded smartphone.
Also Read:
Segway-Ninebot launches Smart Electric Scooter E125 in Nepal
Galaxy A73 5G, Galaxy A53 5G and Galaxy A33 5G
Realme Narzo 50 launched with Helio G96 SoC and 120Hz display in Nepa
Vivo X Fold: Unveiled its first foldable phone
Compiled by :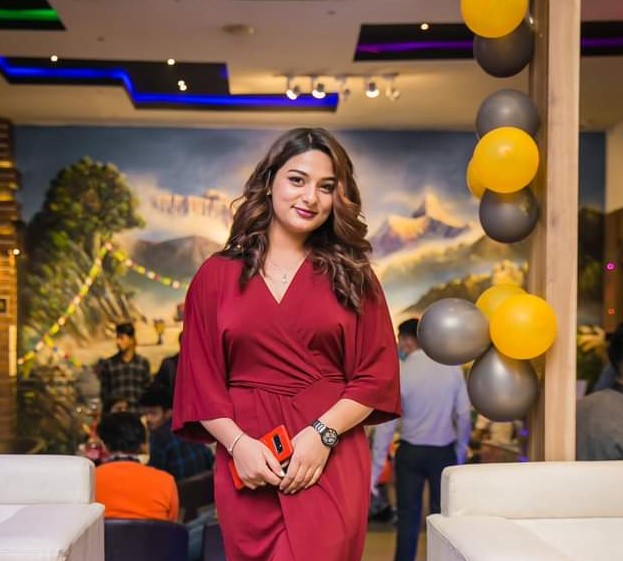 Ankita Acharya