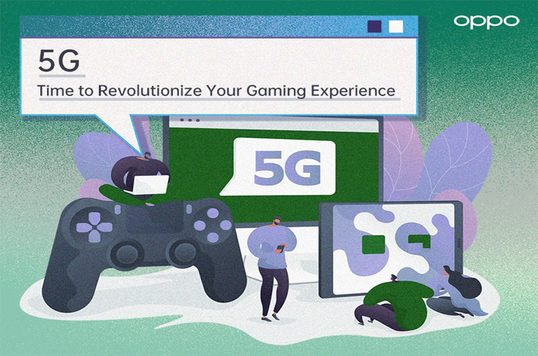 5G: Time to revolutionize your experience of gaming
28th January 2021
"Improve your gaming experience!"
Although the announcement of Cyberpunk 2077 presented us with a glimpse of the far-off future, thanks to 5G, the true gaming revolution is already here. With the 5G-enhanced Cloud Gaming, you will be on the road to a digital future where anybody can connect to the internet and play anywhere, wherever. Ignore the troubles of buying new game consoles or high-end graphic cards.
5G and Cloud Gaming
The ability of the cloud to make game scenes on the cloud is harnessed by cloud gamers and streamed to smartphones in your hands. This ensures that you don't need to select or buy pricey consoles from multiple gaming platforms, and it untethers us from needless wires and frees us from the long wait to download or refresh a game.
The low latency 5G offers a more immediate and secure response in cloud gaming. Low latency is one of the key features that place 5G leagues ahead of previous generations of cellular networks. Not to be confused with high speeds, low latency refers to the minimal time span between a request and a response, making it essential to the realization of application scenarios requiring instant feedback.
For too many gamers, the smallest lag is integral, indicating a digital condition of life and death. Fortunately, 5G will actually decrease latency to below 10ms, but the speed of progress ensures that predicting 5G to clock in at 1ms in the future is not impossible. To bring this into perspective, any latency below 15ms is almost invisible to the average person, but it affects your computer, which then affects your game. When you're trying to win a game, each millisecond counts.
With 5G, the reaction times can be better than ever for in-game characters, making it feel like you're always there with your friends and fully absorbed in the gaming experience. The ultra-smooth gameplay is basically indistinguishable from that of a nearby gaming console, and there is no significant data transfer time at all. At MWC 2019, participants were able to witness 5G cloud gaming, showcasing the first 5G phone from OPPO, the Reno 5G.
Enjoy 5G-supported Gaming with Friends
It is not only about cloud gaming. From big high-resolution screens to smartphone games on the go, we all rely on the internet to play and one of the best things about gaming is the opportunity to play together - wherever we are on the globe, we always share our virtual worlds.
Try AR/VR Innovative Gaming Experience
Another unforgettable gaming experience is AR/VR, which will encourage us to take immersive gaming to the next stage - think about OASIS in Ready Player One if you're not sure what that looks like. All the calculations needed for AR/VR can be done in the cloud, similar to gaming, with the information being transmitted during gameplay in real-time to the AR/VR terminal. The challenge is to lift the bar dramatically for data transfer, broadband speeds, and low latency standards for these huge games, hyper-realistic environments, and immersive content. The bulk of our new digital infrastructure is clearly not up to the mark.
However, it's time to defeat this challenge with 5G wideband networks and lower latency. Via a MOBA-style game and a tower defence game, participants encountered virtual reality during the unveiling of AR Glass 2021 at OPPO INNO DAY 2020, which overlays game content traditionally only available on a computer on top of the actual world, making for more entertaining and fun gameplay. Players that merge virtual and reality will become much more innovative and diversified with the help of 5G access.
The advantages of low latency, of course, stretch well beyond games. In medicine, one such use is. For example, via 5G networks, doctors can perform reliable, teleoperated robotic surgery. With the lower 5G latency, it is possible to transfer photographs and data from the operating room without interruption, meaning that remote surgery is more efficient, efficient, and secure. Throughout the world, successful surgeries have been carried out, and the wider use of this technology will introduce high-quality medical services to those living in rural regions.
A lot of futuristic fantasies seen in movies are becoming a reality due to 5G low latency. And in the domains of gaming, remote surgery, or autonomous vehicles, the advantages of low latency are not limited. All new opportunities will be at your fingertips with an OPPO 5G device to impress and entertain you in the 5G Internet of Experience era.
Also Read:
OPPO ACE 2 WITH QUAD REAR CAMERAS, 65W FAST CHARGING LAUNCHED: PRICE, SPECIFICATION
OPPO RENO3 SERIES LAUNCHED IN CHINA | PRICE |SPECS | FEATURES
OPPO RENO 3 PRO LAUNCHED- PRICE, SPECS, FEATURES
OPPO A31 2020 LAUNCHED WITH TRIPLE REAR CAMERA- PRICE, SPECS
OPPO F15 PRICE IN NEPAL, FULL SPECIFICATION,
TOP PHONES UNDER 50000 IN NEPAL 2020
Compiled by :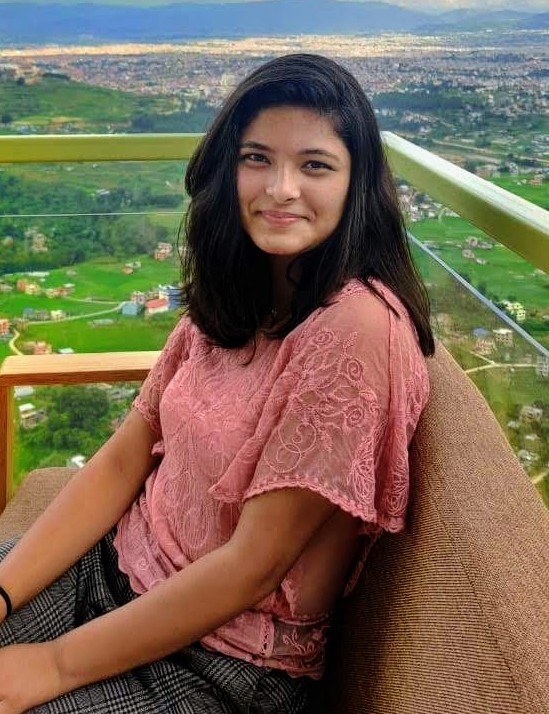 Upasana Poudel