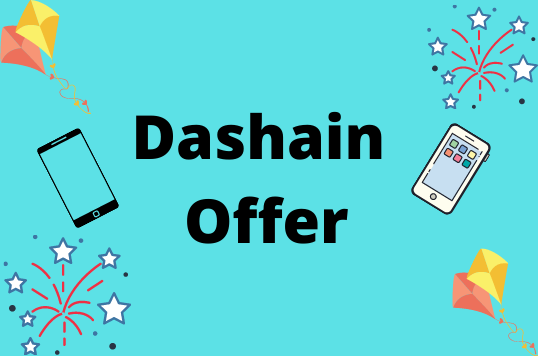 Festive offers in Mobiles and Gadgets 2078
30th September 2021
"On this festive occasion of Dashain, many companies have brought about some festive offers for Mobile and gadget buyers."
This year, you can make your Dashain more exciting with the deals and festive offers these companies are providing on their mobiles and Gadgets.
"Xiaomi Nepal Dashain Offer 2078: Dashain with Mi"
Dashain with Mi is a scheme that offers exciting prizes on the purchase of different products from Xiaomi.
In this program, people can win different prizes on a daily and weekly basis.
People need to purchase Xiaomi smartphones, Poco smartphones, or Mi televisions to participate.
Then all that is needed to do is submit the serial number of the TV or IMEI number of the phone in a portal provided on the Xiaomi Nepal Website with few personal details. All registering customers become eligible for winning different gifts.
In daily prizes, there are 60 units of Mi Watch Lite and 120 units of Mi Portable Bluetooth speaker.
Similarly, for weekly prizes, there are 4 units of Redmi Note 10 Pro and 4 units of Mi TV 4A Pro 43″.
Finally, there are bumper prizes which include 4 units of Mi 11 smartphones and 4 units of Mi TV 65″.
The company will announce results each week on Wednesday at 5 p.m through Xiaomi Nepal's official Facebook page through live stream.
This "Dashain With Mi" scheme is valid from September 1 of 2021 to October 15th of 2021.
"OPPO Announces Bada Dashain Ko Lahar OPPO Ko Offer" Campaign 2021
Oppo Nepal has announced the "Bada Dashain Ko Lahar Oppo ko Offer", its special gift campaign for the Bada Dashain 2078.
The campaign will be an opportunity for customers to win several attractive gifts on purchase of Oppo devices during this festivity season.
While the campaign has already commenced September 12, it will be in effect up till 18 October 2021 (1 Kartik 2078).
Customers, on every purchase of Oppo devices, during the campaign become eligible to participate in the campaign by either logging into opponepalcampaign.com or scanning the QR code in the campaign announcement banners.
On the campaign page, users can register by inserting information like IMEI numbers for phones and CMEI/DC or S/N code for IoT devices together with other necessary details.
Lucky winners will be chosen each week via lucky draw except for the last one which will be announced on 18 October (1 Kartik).
The winner chosen via lucky draw will get to win OPPO F19 Pro, OPPO F19, OPPO Band, W51, W11 alongside other attractive gift hampers from Oppo. Oppo will be announcing the winners through its official social media handles.
Interestingly, the participation will allow users to stand a chance to win the gift until the very last lucky draw, meaning the ones that were not chosen as winners in the first week automatically get included in the consecutive lucky draw.
"Vivo launches Dashain campaign"
Vivo, a leading global technology brand, brings festive cheer for the Dashain season by announcing a special 'Lucky Draw' offer for its customers. Vivo customers can win great prizes with the purchase of every Vivo handset.
This time, the Dashain season will get bigger and better as customers can win many more exciting prizes. The Dashain special Lucky Draw will offer a chance to win exciting products like home appliances, laptops, headphones, speakers, and so much more, making it a great festive season for the customers.
Get a chance to avail exciting prizes by purchasing Vivo's latest smartphones that not only offer cutting-edge technology and innovation but also act as the perfect sleek and stylish accessories for you to flaunt!
" Khushi ko bahar Dashain ma OnePlus upahar"
OnePlus brings a festive campaign- Khushi ko bahar Dashain ma OnePlus upahar. As we approach the joyous festive season, OnePlus is planning to treat its customers with exciting gifts and prizes.
The 'Khusi ko Bahar Dashain ma OnePlus Upahar' campaign will be held from 26th September to 17th October.
OnePlus is planning to distribute Daily, Weekly, and Bumper prizes to its customers.
Anyone who purchases a OnePlus smartphone from the outlets and e-mails authorized by OnePlus during the 21 days will be eligible to win the prizes.
To participate and register, the customers will have to follow the following procedures:
Login by scanning the offer QR code web-link

Fill up the form with Name, Phone Number, Retailer's Name, and IMEI number

Receive registration success confirmation
Daily prize:
OnePlus is planning to provide the OnePlus Bullets wireless Z, OnePlus Buds Z and OnePlus Band. OnePlue will select one winner for each prize daily via their official Facebook page.
Weekly prize:
As for the weekly prize, OnePlus will be giving out OnePlus Nord CE 5G every week till the end of the campaign. The winners for the weekly prize will be announced every Friday starting from October 1st, 2021.
Bumper prize:
And finally, as the Bumper prize, OnePlus is giving away 3 OnePlus 8T smartphones. The Bumper prize winners will be announced through Facebook live on 21st October 2021.
The winners will be announced on the official Facebook page of OnePlus NP daily at 7 PM. Make sure to register your purchase, as only registered customers will be evaluated for the prizes.
Also Read:
FESTIVE OFFERS FOR TWO-WHEELERS THIS DASHAIN TIHAR
Ford Exchange Camp On This Festive Season | GO, Ford,
Compiled by :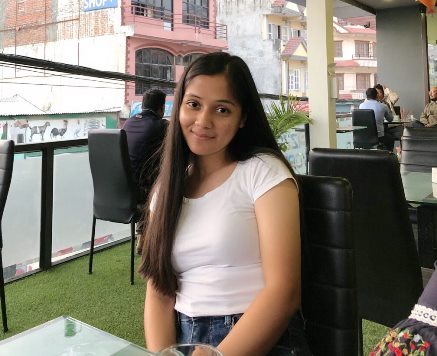 Delika Dangal