Five Things To know Before Buying A Motorbikes
10th October 2021
"Here are the five major things you need to know and check before buying a motorbikes"
Buying a motorcycle is a step towards freedom. There are tons of two-wheelers options currently available in the Nepali market that arrive with a variety of displacement figures and features but here are the five major things you need to check before buying motorbikes:
Comfort:
While purchasing a motorbikes comfort is the first thing that you need to check. It is important that a rider must first try mounting himself on the bike to check its seat height. Choose a motorbike that has a ride height that will still enable you to put your feet on the ground while you're seated because you need to tip-toe and do one-foot balancing in traffic.
You need to check whether the seat cushion is thin and comfortable for a better feel of the bike. Motorbike buyers should adapt their riding style according to the footpeg position for comfort and safety purposes.
Brand:
Purchasing a two-wheeler is a one-time investment. The motorbike you purchase should last for many years. So, you must have an option for a brand that is well established and gives you the assurance of good quality and after-sales service.
Mileage:
Mileage is the distance which a vehicle covers over one litre of fuel. As fuel prices are increasing, it is very important to check the mileage of the vehicle, before making a purchase. Mileage will help you determine the best motorbike for yourself. Miles certainly can provide you with a good indication of the age and health of the motorcycle.
Bike weight:
It is very important to check the weight of the vehicle before purchasing so that you can ride comfortably. You should take a test ride of the two-wheeler to decide whether or not you can handle it. Be aware of the motorbike's curb weight before you buy it. A time will come when you'll need to push the bike forward or backwards from a parking lot, and security guards won't always be around to give you a hand.
Budget:
Before purchasing a two-wheeler, you should fix a budget. Fixing a budget will give you a clear view of your options. This not only refers to the bike purchase but also to its maintenance and operating expenses.
Also Read:
Toyota Nepal has officially launched its newly transformed website
Ford Highway Assistance during festive season
Why do people prefer scooters?
Best bikes under 4 lakhs in Nepal
Special Discount on DishHome Recharge
Safety Feature to look at before Purchasing a Car
Compiled by :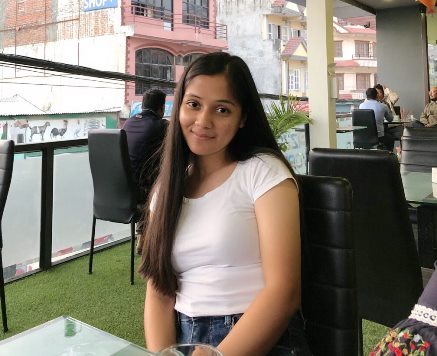 Delika Dangal