Hyundai IONIQ 5 electric vehicle launching soon in Nepal
16th February 2022
"IONIQ 5 is the first vehicle built on Hyundai's new Electric-Global Modular Platform (E-GMP)."
The sole authorized distributor of Hyundai Automobiles in Nepal, Laxmi Intercontinental P. Ltd., will be launching soon another electronic vehicle IONIQ 5.
At a time when the demand for electric vehicles and the attraction towards them is increasing, Hyundai is about to launch a new model vehicle in the Nepalese Market.
Hyundai has introduced the first facelift version of its electric SUV Ioniq 5 for the European markets.
It is the first model based on Hyundai's Electric Global Modular Platform (E-GMP).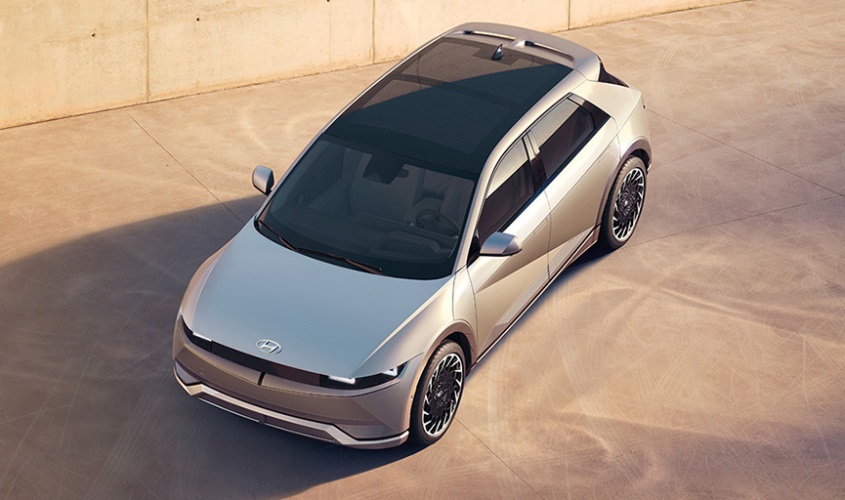 Its eco-friendly interior boasts a tech-centric dashboard, reclining front seats with footrests, and generous passenger space, making the Ioniq 5 one of the most stylish and futuristic model.
This dedicated battery electric vehicle platform enables faster charging, increased driving range, more interior space and better handling.
With a wheelbase of 118.1-inch that's longer than the three-row Hyundai Palisade, It has ample front- and rear-seat passenger room.
Hyundai says the larger battery can be charged from 10 to 80 percent in around 18 minutes. it also comes with the larger battery pack and a claimed 365 km driving range single charge.
IONIQ 5 will be available in two variants.
a. Solar Roof : Solar roof is a concept where it gives 5 -7 % recharge through solar power in the 100 km range.
b. Vision Roof: It is Power roller blind enhanced with appeal and versatility.
Hyundai says the Ioniq subbrand emphasizes connected living, and the Ioniq 5 has a host of innovative infotainment and connectivity features will be 11 colors options.
Also Read:
Renault Kiger & Nissan Magnite get 4-star in GNCAP crash test
Things you need to do after a car accident
OPPO Releases 4GB + 64GB Variant of High Performing, sleek packaged A16 in Nepal
Things Do If Car Breaks Down On The Highway
Ways to recycle your old furniture from your home
Compiled by : Team Reviews