Nissan launches the "Lifestyle-Edition" of all-new Navara in Nepal
14th February 2022
"Nissan announced the launch of the "Lifestyle- Edition" of the all-new Navara in Nepal on 14th February 2022."
Nissan announced the launch of the "Lifestyle- Edition" of the all-new Navara in Nepal on 14th February 2022.
Building on more than 80 years of Nissan pickup heritage, it stays true to the company's belief in bringing advanced technologies to its customers.
The all-new Nissan Navara comes with many best-in-class technologies, including an array of Nissan Intelligent Mobility features and safety systems, making it the advanced Navara.
The Navara comes with a new front (bumper, grille, headlamps, hood) interior, material and decoration, bed height Increase, Thin-Film-Translator meter, Advanced In-Vehicle Infotainment, and new steering wheel.
Navara also offers dynamic performance and advanced safety features such as intelligent emergency braking, vehicle dynamic control, traction control system and high beam assist besides better fuel economy, handling, ride comfort, rear posture.
The Navara comes with spectacular strength and functionality including ARM rest, bed functionality, Intelligent Around View Monitor with off-road monitor, payload enhancement.
These new features make the vehicle the ultimate travel and worksite partner, prepared to take on new challenges while still offering optimal room, comfort, safety, and ease of work.
"We are elated to launch the Nissan Navara in the Nepalese. We are proud to have set the benchmark in the Nepal market. With the introduction of all-new Navara, we will be delivering the best performance vehicle for our discerning customers, and will help strengthen Nissan's position in the market," said Sinan Ozkok, President, Nissan India Operations.
"The pick-up truck market in Nepal is now coming of age and we are excited to present this latest offering. We are proud to launch the all-new Navara in Nepal with the first-ever lifestyle edition utility vehicle. We are confident that with this new product, we shall be able to address the needs of emerging urban customers and further strengthen our position in the segment," said Sandeep Kumar Sharda, Managing Director, Pioneer Moto Corp Pvt. Ltd.
"With the launch of the Lifestyle Edition of Nissan Navara, we are providing our customers with the best-in-class vehicle. Nepal is a key market for us, and we will continue to bring the best-in-class cars to ensure dynamic performance on- and off-road, as well as safety and comfort," said Raghunath Nair, Head Exports - CBU & South Asia Business Unit, Nissan India.
The all-new Navara comes with new features such as a body-colored front bumper (off-road), LED headlight (black) and signature, black rear bumper (step), and FR fog lights (LED).
Variants:
Exterior:
Interior:
Tech and Safety:
Also Read:
Makeup tips for women who wear glasses
Things you need to do after a car accident
OPPO Releases 4GB + 64GB Variant of High Performing, sleek packaged A16 in Nepal at Rs.22,990/-
Things Do If Car Breaks Down On The Highway
Ways to recycle your old furniture from your home
Compiled by :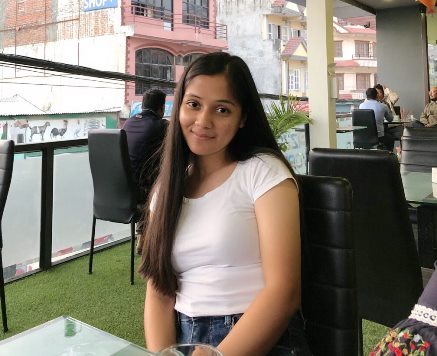 Delika Dangal