Skin Care Routine for Oily Skin
31st October 2021
"Morning and evening skincare routine for oily skin that can help you to get balance your skin's natural oils, keeping your skin healthy and hydrated."
Oily Skin can be caused by a number of factors that are: Diet, Genes, Stress, Climate changes, hormonal changes, and so on. There are products and routines that can help you to balance your skin's natural oils, keeping your skin healthy and hydrated. For overall good skin health for your face, it's important to cleanse, exfoliate, moisturize, and use sunscreen daily. Here's the Skincare routine to follow for Oily Skin:
Divide your daily skincare routine for oily skin into two parts - a morning and evening time skincare routine.
Morning skincare routine
1. Cleanser
Start your skincare routine with a gentle cleanser. A cleanser helps remove excess oil and impurities from your face and keeps your pores unclogged.
If you have oily skin it's important to wash your face twice a day. Your skin continues to produce oil at night, so even if you wash it before you go to bed, you need to wash it again.
This will help keep your oils balanced. Oil-based cleansers can actually be great for people with oily skin.
2. Toner
Toner can help unclog your pores, regulate your Skin's pH levels, and create a layer of evenly toned skin. A toner also helps prep your skin for the rest of your routine so that your other products are more effective.
Pick a gentle toner formulated with ingredients such as rose, elderflower, lychee seed extract, aloe vera, eucalyptus, chamomile, almond oil, and honey.
You have to avoid toners with alcohol because it tends to be the main ingredient and will overly dry your skin.
3. Moisturizer
For oily skin, using a non-greasy moisturizer is ideal. Many oil-free moisturizers can provide the right amount of hydration without clogging up your pores.
Adding moisture to your skin will keep your skin from thinking it's dry helping to balance your oils.
A gel-based moisturizer that is oil-free and packed with the right natural extracts and acids can be a suitable pick for oily skin.
4. Sunscreen
Sunscreen is an important step for all skin types. Apply sunscreen every day as the final step of your routine before putting on makeup or heading outdoors.
This will help protect your skin from harmful UV rays that can prematurely age skin. Choose a light formula that contains antioxidants and natural extracts, while offering ample protection against the sun's UV rays. It should not leave your skin feeling sticky throughout the day.
Evening Skincare Routine
1. Cleanser
While cleansers are excellent for removing your makeup at the end of a busy day, you should cleanse your face even if you don't wear makeup. You can use the same cleanser as you did in the morning or reach for a new one.
Use a light water-based cleanser to eliminate excess oil and impurities, along with traces of makeup from your face.
2. Toner
Using a toner again at night will help to cleanse your skin from the day's exposure to environmental stressors and it will prep it for the rest of your nightly routine.
You can reach for the one you used in the morning to absorb excess oil and prevent acne. If your concern is skin that is too oily and sticky, go for a non-greasy, light toner that will gently balance your skin's pH and retain just the right amount of moisture.
3. Moisturizer
It's necessary to moisturize your skin both in the morning and evening. Choose an oil-free, lightweight formula that easily absorbs into the skin.
You should moisturize your face after you cleanse, every time, even if you have oily skin.
4. Eye cream
It's especially important to moisturize your eye with the help of eye cream after you've removed your makeup. Even if you use a gentle cleanser, the rubbing can irritate the thin skin around your eye, so be sure to give it some nutrients before you go to sleep. The skin around your eyes is particularly sensitive, which could lead to dark circles and puffy eyes.
Tips for Oily Skin:
Look for oily-free labels products

Moisturize

Always remove your makeup

Protect your skin

Make changes in your diet
Also Read:
Tips for Glowing Skin within 10 Days.
Budget LED TV under 30,000 | With Specification |
Redmi Earphones just Under NRs 3700 | With Specification |
Crossfire & ItalicaMoto Tihar Offer 2078
Best Natural Moisturizer you'll find in your kitchen:
The brand-new SKODA SLAVIA: the next model of the INDIA 2.0
Basic Must-have Makeup Products for Beginners
Compiled by :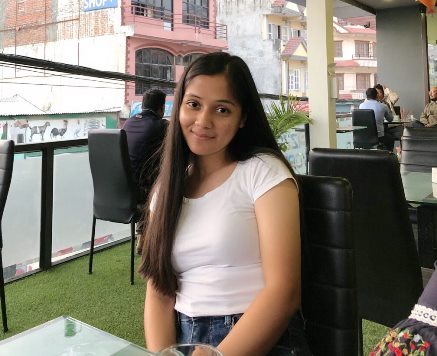 Delika Dangal