The first Nepali 4K TV Channel, Galaxy 4K TV launched
25th February 2021
"Rabi Lamichhane, a renowned reporter and media personality, began a new Television channel."
Yesterday, in a special unveiling program, revealed the new Television channel. Lamichhane recently left Sidha Kura Janata Sanga, the most-watched TV program earlier last month.
The first one of its kind in Nepal is the latest channel called Galaxy 4K. In order to offer simpler, smoother pictures and bolder tones, the channel uses new technologies. In a country where few channels are literally upgraded to High Definition (HD), a lot is needed to provide up-to-date television technologies.
What's a 4K Display

Technology

?
4K is one of the latest display technologies aimed at providing transparent and crisp, accurate performance compared with traditional HD quality. It has a pixel 4 times the full HD resolution which makes a much clearer and more accurate image quality.
4K has more than eight million pixels, but HD only has two million pixels relative to 1080P technology. This offers 4K distinct benefits over the output of a 1080P recording.
The 4K channel delivers extensive 4K content that can only be viewed on 4K television sets.
What are the programs to be air on Galaxy 4K Channel?
Any of the high-anticipated programs in Nepal will be hosted by Galaxy 4K. Galaxy 4K can cover anything from the Nepalese version of Ramayana to the Nepalese version of crime petrol. KBC Nepal will air via the channel for Season 2 hosted by superstar Rajesh hamal.
Similarly A show "Lalmohor' is scheduled to be started with Ramesh Prasai as host along with "Aaniskar featuring Mahabir Pun. Ravi Lamichane will host the leader alongside Kamka Kura.
Do I need 4K TV to watch this Channel?
No, you do not actually have a 4K TV to watch the channel, but you should update your tv to 4K in order to get the highest quality possible. If your FTV supports your contents in 4K, otherwise you will be viewed in HD resolution as standard Nepalese platforms.
Also read: LG NEPAL UNVEILED THREE MODELS OF TVS' - FEATURES
All the 4 K channels in Galaxy are 4K resolution, so we are finally used to watch HD video on our 4k TV. In the Nepalese television ecosystem, Galaxy 4k launched a groundbreaking technology. The inclusion of the newest technologies in Nepal's mass media has also opened up the door for other news outlets.
Also Read:
ASUS ZENBOOK 14 AND ASUS ZENBOOK 15 PRICE IN NEPAL | FULL SPECIFICATION
BLACK PANTHER, A MARVEL SUPERHERO GAME IS NOW AVAILABLE ON FORTNITE
INTEL EVO MOBILE COMPUTING PLATFORM UPGRADED BY INTEL
DELL ANNOUNCES NEW XPS 13 AND XPS 13 2-IN-1 WITH TIGER LAKE PROCESSORS
THINGS TO CONSIDER WHILE BUYING A GEYSER AND WATER HEATE
ASUS' NEW ZENBOOK S HAS A PIXEL-PACKED 3:2 ASPECT RATIO DISPLAY
Compiled by :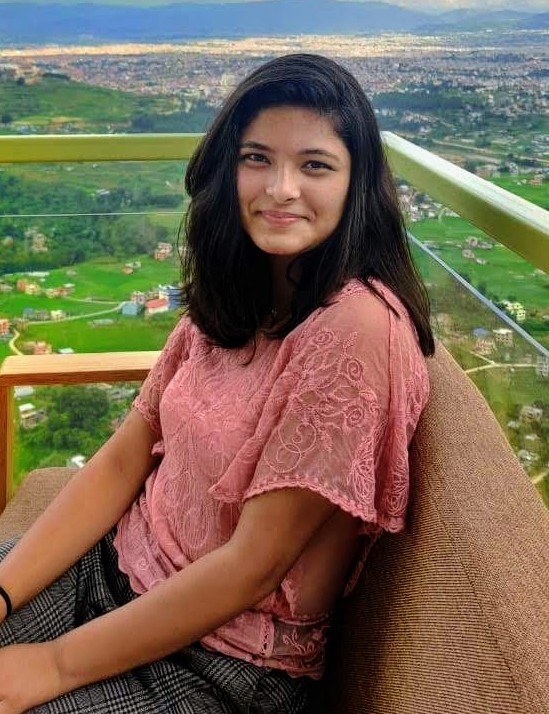 Upasana Poudel