Two wheelers recently launched in Nepal
8th October 2021
"A list of two-wheelers that have been recently launched in Nepal"
T

here are different bikes and scooter that has been launched officially in 2021 in Nepal.

Riding a two-wheeler gives the rider a feeling of freedom and enjoying the natural beauty around him. Here is a list of two-wheelers that has been recently launched in Nepal.
ALL NEW MOTORHEAD TEKKEN R250
SLR Techno and Trade Pvt. Ltd. (a subsidiary unit of SG Group) is the exclusive authorized distributor of Motorhead motorcycles in Nepal.
The Tekken R250 is powered by a 223cc engine that delivers 16.7 bhp of power and 17 maximum torque. The company says the new model comes with an improved chassis, in-built engine guard, double disc brakes, and comfortable seats with a split design.
Motorhead offers 7 different models like the Upgraded MH150R (entry Level Dirt Bike), MH200 (dual-purpose ride), Tekken 223cc series, Sports Off-road (pure dirt), Sports On-road, X-torque, and Scrambler 250.
Price: MRP RS.288000 - RS. 455000
DOOHAN ELECTRIC SCOOTER
Kaliber Auto, the authorized dealer for Doohan Smart Electric Vehicles in Nepal, has launched two tri-wheeled electric scooters (the iTank and iTango) and two classic urban models (the Uranus and E-Swan) via the dealer's official showroom at Gyaneshwor, Kathmandu.
Doohan iTango
The iTango is a unique model from Doohan. This three-wheeler features a tri-wheeling styling, designed with geometric elements for its main body shape.
It gets a high-quality plastic build and the front and rear sections get LED lights and an LCD display panel.
It is powered by a 1200W Bosch Motor capable of going to a top speed of 45 kmph comes with a 48V26Ah Lithium battery packing in a range of 50 km at 45 kmph and 75 km at 25 kmph.
The charge time of the battery takes about 5-6 hours and comes with an Intelligent Battery Protection System.
Price: Rs. 2.89 Lakhs.
Colors: Green, Black, White, Red, and Blue
Doohan iTank
The iTank is the face of Doohan. It gives you the vibe of a real tank with its Doohan Dual-Front Wheel Technology (DDWT-S).
While making it more stable and safer, the design makes iTank stand out as well. It gets an aviation-level wrought aluminum suspension complete with stylish 12-inch tires.
It is available in three engine configurations: Single Battery, Double Battery, and Double Battery with Powerful Motor.
The iTank is powered by a 1490W Bosch Motor capable of getting a top speed of 45 kmph.
It comes with a 60V26Ah Lithium battery, which gives you a range of 50 km at 45 kmph and 75 km at 25 kmph.
Price: Rs. 3.59 Lakhs.
Colors: red, black, white, green, blue, and orange.
Doohan E-Swan
Doohan E-Swan's take design inspiration from Vespa scooters, with the same circular headlamp, same curvy design, and same retro feel.
It gets a large chromed garb bar that completes the entire package. It is powered by a 3kW DC Brushless Motor and comes with a 72V26ah battery with a charge time of 2.5 hours.
It supports a double battery configuration and comes with Intelligent Battery Protection System. The scooter can achieve a top speed of 45 kmph with a single battery and 75 kmph with a double battery.
With a full charge, it gets a range of 50 km with a single battery and 90 km with a double battery.
Price: Rs. 2.31 Lakhs.
Colors: black, white, and green
Doohan Uranus
Doohan Uranus similar to the E-Swan is designed with inspiration to Vespa scooter.
It is powered by a 3000W motor and comes with a 72V26ah battery with a charge time of 2.5 hours.
The scooter can achieve a top speed of 75 kmph and has a maximum range of 80km.
Price: Rs. 3.21 Lakhs
Colors: red, black, white, purple, and blue
THE DARK WARRIOR YAMAHA MT-15 BS6
MAW Enterprises Pvt. Ltd. the sole distributor for Yamaha bikes and scooters in Nepal has officially launched a re-awakened dark warrior MT-15 BS6.
The aggressively styled MT-15 BS6 demands attention and is built to inspire today's generation of thrill-seeking riders like no other bike in its class.
The 155cc (Liquid-cooled, 4-stroke, SOHC, 4-valve) MT-15 BS6 compliant dark warrior generates an impressive 18.5 PS at 10,000 RPM and 13.9 NM @8500 RPM.
The MT15 6-speed transmission allows to cruise at low RPM even in higher gears, thus saving fuel without missing on the thrill.
Dark warrior MT-15 comes with:
Assist and slipper clutch which prevents excessive engine braking, thus reducing its effects on chassis behavior making it more smooth, enjoyable downshifts.
An anti-lock braking system(ABS) helps in achieving improved braking performance by providing better stability and control at all speeds without any wheel lockups and skidding in slippery situations.
Side Stand Cut Off Switch which helps you be assured that you do not forget to remove the side stand during the immediate rides.
The looks of MT-15 BS6 are completed with 140 mm wide redial rear tires giving the rider great grip and confidence.
Price:
The Yamaha MT-15 comes with 3 new limited edition variants starting from NRS 449,900/-
Regular Metallic Black NRS 449,900/-
Dark Matte Blue NRS 449,900/-
Ice Fluo Vermillion NRS 454,900/-
CROSSFIRE TRACKER 250
Classic Wheels Export & Import Pvt. Ltd. unveiled their newest motorcycle, The Tracker 250, and shared their future plans and direction for the brand.
The Tracker 250 comes with a 249 CC displacement engine that produces 20 horsepower @ 7000 RPM and 18.5 nm of torque @ 5500 RPM, which is the most any off-roader offers in this price range.
Because the Tracker 250 is intended for both everyday use as well as off-road usage, the motorcycle would be well suited for the dynamic roads of Nepal. It is attractive price range and dual-purpose usability makes the Tracker 250 a desirable motorcycle for many Nepalese motorcyclists.
The Tracker 250 is equipped with reusable parts, such as, reusable air-filters, reusable Mobil filters, etc. which are commonly replaced during servicing by other motorcycle brands.
This lowers the scheduled servicing cost down to only the engine oil, which is a game-changer. To top it off, the company offers Lifetime Free Servicing, where, for the duration of the company offered scheduled servicing, the customer will bear no labor charge.
Price: 348,000
SUZUKI ACCESS 125 BS 6 WITH FI
V.G. Automobiles Pvt. Ltd., authorized importer and distributor of Suzuki two-wheeler for Nepal, today launched the BS6-compliant Suzuki Access 125.
The Suzuki Access 125 continues to be powered by a 124cc, air-cooled engine which is now fuel-injected. The BS6-compliant engine puts out 8.5bhp of power and 10Nm of torque; an increase of 0.1bhp and a drop of 0.2Nm as compared to the previous model.
It also comes with an 'Eco Assist' light integrated into the semi-analog instrument cluster that glows when the Access 125 is ridden in a fuel-efficient manner.
Suzuki Access 125 gets a number of updates that set it apart from the previous model. To begin with, Suzuki has equipped the new Access 125 with some more features that add value to the overall package. The scooter gets an external fuel-filler cap, USB charging socket.
Suzuki is offering the Access 125 in five color schemes - Pearl Deep Blue, Metallic Matte Platinum Silver, Pearl Mirage White, Glass Sparkle Black and Metallic Matte Fibroin Grey shades.
Price:Rs. 2,63,900
ROYAL ENFIELD METEOR 350
Vivek Automobiles under MV Dugar Group, the official dealer of Royal Enfield Motorcycles in Nepal, has unveiled the new motorcycle Meteor 350cc of Royal Enfield's cruiser series in Nepal.
The Royal Enfield Meteor 350 cruiser motorcycle was unveiled by Royal Enfield as a replacement for the Thunderbird 350 worldwide.
The Royal Enfield Meteor 350 has a newly built twin-cradle frame for its underpinnings while getting a powerful and brand new single-cylinder SOHC four-stroke 349 cc engine that churns out 20.2 bhp and 27 Nm at 6,100 rpm and 4,000 rpm respectively.
Price:
The new Royal Enfield Meteor 350 comes in Fireball, Stellar, and Supernova variants. The price of Fireball is NPR 6,00,000 whereas Stellar, and Supernova comes with price tags of NPR 6,17,000 and NPR 6,45,000 respectively.
NTORQ SUPER SQUAD EDITION
NTORQ Suer Squad Edition comes with a 3-Valve 125 CVTi Engine which produces a Power of 9.25 bhp.
Features include Bluetooth Connected Speedometer, Full Digital Console With 60 Features, Multi-Mode Display - Street, Sport, Ride StatsRide Stats Best Lap and Last Lap, Personalized Welcome Messages, Incoming Call Alert, Incoming SMS Alert, Missed Call Alert, Navigation Assist, Engine Temperature Indicator, Phone Signal Strength display.
Price: Rs. 274900.00
Colors: Invincible Red, Stealth Black, Combat Blue
Fascino 125 FI
The new Fascino 125 FI comes with the visual impression of a "Classic European styling" along with the new features and technologies including FI technology and bs6 (BS VI) compliance.
It is powered by a BS-VI compliant, air-cooled, fuel-injected (FI), 125 cc blue core engine that produces a power output that is +30% higher and fuel economy is +16% higher, compared to the earlier scooters.
It also has an all-new In-built Side Stand Engine Cut-off Switch which enables the engine to cut automatically at higher traffics and enables lower emission. Fascino 125 FI also has 15mm higher ground clearance than the previous model Fascino 113 with 130mm comparing to 145mm.
Price: 267,900
Colors: Black, Blue, red, yellow.
Ray ZR 125 FI
The all-new RayZR is a perfect mix of stealthy looks, aggressive feel/cuts, and thrilling performance as a by-product of the design concept of "Armoured Energy".
It comes with TCI (Transistor Controlled Ignition), Stop & Start System (SSS), Smart Motor Generator(SMG) System producing power of 6.0kW(8.2PS)/6500r/min.
It comes with features like fastest pickup, LED position light, 12 ich cast wheel (Front) and Disc Brake, Unified Braking system, In-build side stand engine cut-off switch, 21 l under-seat storage, and multi functional key switch.
Price:₨263,900
Colors: Red, Yellow, Blue , Black
Also Read:
Why do people prefer scooters?
Best bikes under 4 lakhs in Nepal
Special Discount on DishHome Recharge
Safety Feature to look at before Purchasing a Car
Which one to choose? Laptop or Desktop Computers?
Compiled by :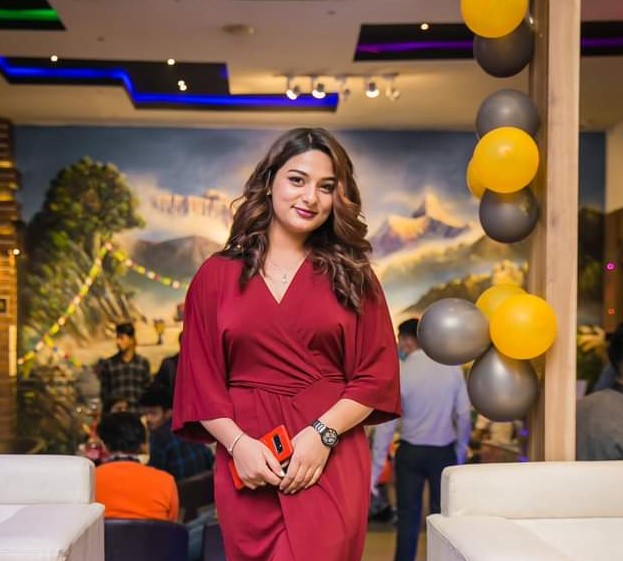 Ankita Acharya