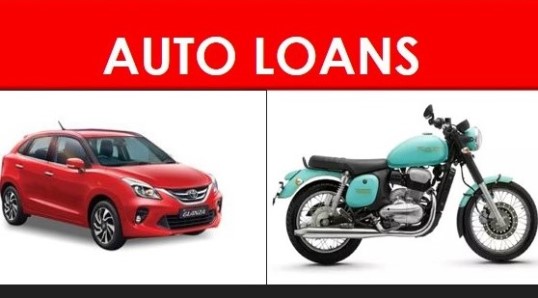 Auto loan offer in Nepal | Reviews Nepal
28th September 2020
"In Nepal around 95 percent of buyers opting auto loans for new cars and bikes."
Most of the vehicles sold in the world are financed by financial institutions. In the case of Nepal around 95 percent of buyers opting auto loan new cars and bikes. At present, only 50 percent of the value of a loan car can be given in Nepal. But, until a few years ago, up to 80 percent of the finance facility was available from various banks.
Purchasing a four-wheeler is no longer just a status symbol; instead, it has become a necessity in today's time-pressed life. However, before looking for the latest car models in the market, one must remember that buying a car is a significant investment. Many people end up taking car loans at a high rate of interest, which can result in high monthly EMIs.
Look for the best interest rate
Compare the rates of interest offered by various banks or financial institutions before actually getting a car loan. Since there are no standard rates in the market, even a slight difference in the rate of interest could play a huge impact on the amount that you have to repay the bank. The rate of interest differs from floating to flat and varies from lender to lender. Obtain quotations from different dealers of the desired vehicle. Every car dealer has a tie-up with different lenders and hence you might receive various quotes on interest rates and other charges.
This can help you in evaluating the deals available while helping you the best deal for your car.
Every bank follows the KYC (Know Your Customer) norms for granting loans. There is a certain set of documentation that needs to be completed and verified along with your credit record to fulfill the approval of a car loan. Prior to buying a car, it can help to get a pre-approved car loan car financing officer from the lender of choice. This guarantees faster processing of the car loan but most importantly, a pre-approved car loan also works as an additional advantage while negotiating with the car dealer.
Choose loan repayment tenure wisely
The most important part of a car loan is the loan repayment terms. Some banks may influence you to opt for a particular loan that may appear appealing to you. For instance, you might be quoted as a smaller EMI amount for a seven-year loan period. But if you calculate the total repayment in seven years you may be in shock. Hence it is prudent to select the minimum loan repayment tenure that can help you to save a lot of money in the long run.
Calculate your loan EMI, processing fees, and foreclosure penalties
Nowadays a number of banks offer easy EMI calculators that can help you to plan your monthly EMI based on the interest rate, thus helping to decide the best-interested rate and loan for your car. Also, look out for processing fees as various banks charge different fees, and hence a comparison of various lending options can help you make an informed decision.
Similarly, you may also have to look into service tax, on whether it needs to be paid as a one-time lump sum fee or to be paid on a yearly basis. Another important factor to look into is foreclosure penalties. Most buyers are unaware of the foreclosure clause and since various banks have different foreclosure rates it is important to choose your bank wisely.
The current bank's rate of interest in Nepal
Scrutinize for schemes and offers. Almost every bank or lender that offers car loans provides a number of attractive offers and deals. Many customers are attracted as the initial amount is paid down in easy monthly installments according to their income.
NIC Asia Bank, which has been establishing itself as an aggressive bank in Nepal, has offered the auto loan at 8.25 percent interest rate for the first time after the lockdown. According to his offer, the interest rate will remain stable for one year and the service charge will be only 0.25 percent.
According to a recent directive issued by the Rastra Bank, Class A commercial banks will be allowed to charge a service charge of up to 0.75 percent. Due to which, banks will no longer be allowed to levy invisible costs in the name of service charge.
The interest rate at a glance
Bank
Interest Rate
Processing Fee
RBB

8.5% upto 5 yrs

0.75%

MBL

9.50% upto 10 yrs

N/A

NIC ASIA

8.25% upto 8 yrs

0.25%

SANIMA

8.25% upto 10 yrs

0.50%

SCBNL

7.59% upto 7 yrs

0.75%

SBI

8.6% upto 7 yrs

0.50%

GLOBAL IME

8.99% upto 7 yrs

0.75%

HBL

9.0% upto 7 yrs

0.50%
Interest rates are subject to change
---
Some development banks have also been aggressive in auto loans. Muktinath Bikas, the largest development bank in Nepal, has stated that auto loans can be given at a rate i.e. 9.98 interest rate. Similarly, Kamana Seva Vikas Bank has offered an auto loan at 10.75 percent.
An auto loan is also a priority in the banking sector as it has to make a 50 percent down payment of invoice value of the new vehicles as per the current system. Now, with the outbreak of COVID 19, liquidity in the banking sector is increasing and there is competition in auto loans.
Also Read:
WHAT ARE HYBRID ELECTRIC CARS AND HOW DO THEY WORK?
UPCOMING MARUTI SUZUKI CARS HATCHBACKS SUVS
SEDAN CARS AVAILABLE IN NEPAL WITH PRICES | SPECS
BEST AUTOMATIC CARS AVAILABLE IN NEPAL WITH PRICES
NEPALESE FAVORITE HATCHBACK CARS WITH PRICES | 2020
TOP 5 CARS IN NEPAL UNDER 30 LAKHS
TOP 5 SUVS IN NEPAL IN 2020 | UPDATED PRICE
Compiled by : Team Reviews