5 maintenance tips for Pick-up trucks
9th December 2021
"Pick-up trucks are hardworking vehicles, it should be well-taken care of doing that will extend their lifespan and ensure their efficiency."
A pick-up truck has plenty of room, a commanding view of the road, and it can tow significant loads. It can be used for hauling, towing, off-roading, and camping.
Since pick-up trucks are hardworking vehicles, they should be well taken care of. Proper maintenance is essential to extend its lifespan and ensure its efficiency.
Change the Engine Oil and Filter
Clean oil lubricates and protects your truck's engine. Engine oil can easily become contaminated with dust, dirt, and debris from the engine and environment.
When this happens, the engine can't do its job properly. Change it regularly to keep the truck's engine lubricated and running efficiently.
Fluids like coolant, brake, transmission, power steering, and windshield washer fluids must be kept at a recommended level.
Rotate Your Tires
Rotating your tires is essential for maintaining an even amount of tread wear on all four of your truck's tires.
Rotating your tires regularly prolongs the life of your tires.
It can also improve gas mileage and prolong the life of your vehicle's suspension components by reducing vibrations.
This will allow them to catch any other problems before they get more severe and costly.
Coolant
Coolant levels should be checked at least once before winter and summer.
It's a good idea to check it at every oil change and before any trips where the vehicle will be worked hard or driven long distances; dirty or old coolant can prevent the corrosion inhibitors from working properly.
Clean the Exterior
Cleaning the exterior of your truck will do more than make your ride shine.
It will also protect the paint on your truck by removing any abrasive dirt or dust.
Cleaning the exterior of your truck is especially important in the winter months in places where it snows.
Sand and salt on the roads can quickly build up on your truck and damage the paint.
Get Your Truck Inspected
A truck inspection is a little like an annual physical for your truck. An expert analyzes your truck for any issues.
It's important to catch any mechanical or safety issues early on.
Getting your truck inspected can at times feel like an inconvenience, but it's a critical part of maintaining your vehicle.
Also Read:
Simple beauty tips for teenage girls
Home remedies to Prevent Grey Hair
Nabil Bank launches Nabil DigiBank Portal
Vianet Launches 175 Mbps Internet with TV at only Rs. 1250/-
Vianet Partners with CCS for Network Expansion in Western Nepal
Ways to Remove Rust from your Car | No Chemicals |
Things to Consider While Buying a Sofa | Tips and Tricks |
Compiled by :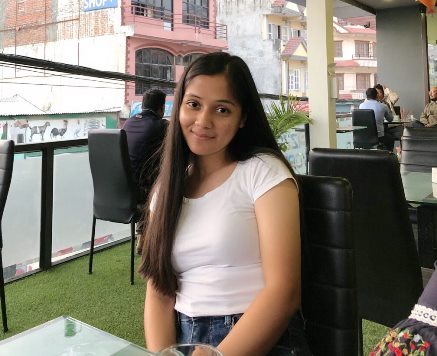 Delika Dangal