6 Skin care appliances that you must get your hands-on
14th September 2020
"Beaty comes from maintaining."
We are very conscious of our looks, mainly face. There are a lot of devices, tools, facial appliances that are used to groom our faces. Beauty comes with maintaining and taking good care of your skin. We have prepared a list of 6 such tools to keep your skin look glowy and wrinkle-free. These facial appliances are easily available in Nepal at affordable prices. So, don't forget to add these skincare appliances to your vanity.
Tweezers
Tweezers might just be one of the most overlooked tools of beauty out there. You've already got a pair stashed in your cosmetics bag or vanity. You know that tweezers are crucial to getting rid of mischievous eyebrow hairs, but it's always worth noting. You could also use tweezers to allow you to apply crystals and stickers to your manicure with precision. You can do a lot with tweezers so don't forget to keep it in your make pouch.
Derma roll
A derma roller is a beauty treatment product that helps to exfoliate, treat acne scar tissue, and reduce aging signs. Using the derma roller is very easy. But before using a derma roller spray it with alcohol and warm water to sterilize. Then you can prepare your skin with n antiseptic. Now, use the derma roller on your face and after that use saline after the skin becomes red. This is very helpful for maintaining healthy skin.
Facial steamers
Steam opens the pores and helps to remove any dirt accumulation for a deeper detox. Even opening the pores loosens blackheads and makes them more likely to clear. It encourages movement. The mixture of warm steam and elevated suddenness dilates the blood vessels and improves circulation. Using a facial steamer every day is not the right idea, as pleasant as it may sound. If you use it so much it will do more damage than good, irritating your skin. So use it wisely and get the perfect skin at home.
Pimple, blackhead, zit, whitehead remover kit
These extractors are all of high quality and are geared at extracting varying sizes and facial blemishes that are hard to penetrate, such as acne, pimples, blackheads, and whiteheads. Great fits for all ages. Never let the blackheads and pimples spoil your day, wherever you are! You should place it in a buttoned bag that helps you to take it to work with you, at the gym, or during flight. You shouldn't your hands to pop your pimple so these come in handy when you need it.
Silicone Face scrubber
In comparison to nylon bristles, silicone whiskers are non - corrosive, indicating they are bacterial growth immune and 35 times sanitary than normal nylon brushes. When it comes to washing the face, when it comes to the substance that is the best and cleanest choice there just is no match. Using the brush 1-2 days a week, and using it as a face treatment will definitely do your skin good. Make sure you have a light palm and don't hold it too long on your forehead.
Facial Massager
Facial massage will enhance a variety of ways to help the skin look healthier. It increases breathing, relaxes tones, and muscles. Massaging facial skin helps calm the muscles that appear to create tension marks. Skincare Experts suggest doing facial massage at least 2-3 days a week for at home. Smooth massaging for 5-10 minutes a day does no damage to your skin either. It tends to facilitate the flow of the blood and to fade fine lines over time.
Also Read:
BEST ONLINE SITES FOR ELECTRONIC GADGET PURCHASE IN NEPAL
TOP 5 HAIR STRAIGHTENER IN NEPAL | 2020
BEST SMART WATCH AVAILABLE IN NEPAL
WHY DOES ONE NEED LIFE INSURANCE?
WHAT MEDICAL DEVICES SHOULD I HAVE AT HOME
TOP 5 REFRIGERATORS UNDER 50000 IN NEPAL
MICROWAVE OVENS PRICE IN NEPAL | 2020
Compiled by :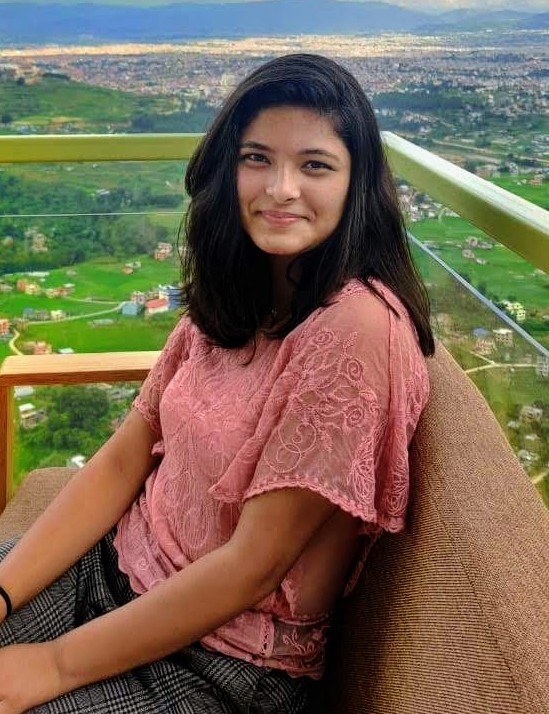 Upasana Poudel