PROTON X50 compact SUV launched in Nepal
24th March 2022
"Jagdamba Motors, the official distributor of PROTON vehicles in Nepal, today officially launched the long-awaited PROTON X50."
Jagdamba Motors, the official distributor of PROTON vehicles in Nepal,unveiled the X50 in three variants ( Standard, Premium and Flagship) at a media drive on 13th March 2022.
The SUV was unveiled on 23th March through the official launch event held at Jagdamba Motors' Gairidhara showroom in the presence of Mohammed Fadzal Abu Hassan, Charge d' Affairs of the Malaysian Embassy.

Shahil Agarwal, Chairman of Jagdamba Motors, said, "The global demand and brand presence of Proton and the success of X50 in Malaysia brought it to the Nepali market."
The PROTON X50 is one of the most sought-after cars in Malaysia and is gaining popularity in various countries in recent times. Jagdamba Motors has unveiled 1.5T Standard, 1.5T Premium, and 1.5 TGDi Flagship versions of the vehicle with a 1.5-liter turbocharged three-cylinder engine in Nepal.
It's Standard and Premium versions produce 150 PS of power at 5,500 rpm and 226 Nm of torque at 1,500 to 4,000 rpm.
Similarly, the Flagship version produces 177 PS of power at 5,500 rpm and 255 Nm of torque at 1,500 to 4,000 rpm. It also features 7-speed dual-clutch transmission with manual mode.


The PROTON X50 which comes in a very attractive design consists of features like dual-tone interior and exterior as well as Full LED Headlamp, 18 " Alloy wheels, Quad Exhaust Tailpipes, Floating Floor Console, Panoramic Sunroof, LCD Meter Combination, and Front Welcome Lamps.

At present PROTON X50 has more safety features than any other vehicle in the Nepali market in same price range. The vehicle has an Advanced Driver Assistance System (ADAS) for passenger safety including Automatic Emergency Braking (AEB) and Forward Warning Collision (FCW), Adaptive Cruise Control (ACC) with Stop and Go, Intelligent Cruise Control (ICC), Lane Keep.
Assist and Blind Spot Information System as well as various other features like 6 SRS Airbags, Electronic Stability Control (ESC), Tire Pressure Monitoring System, Auto Park Assist and a 360-degree camera.
The vehicle features a 10.25 " Infotainment Head Unit, Voice Command, 3 USB Ports, and Smartphone Connectivity, as well as a Driver Power Seat, Auto Rain Sensing Wipers, Auto Air Conditioning and N95 Cabin Filter.
Deepak Agarwal, CEO of Jagdamba Motors, said, "Malaysia's best selling compact SUV, PROTON X50, which has entered the Nepali market with more features than other brands in this segment, will definitely attract a lot of customers. And it will also reach to the greatest of height thriving with success in terms of sales and service''.
PROTON has managed to make a big impression in the market with its excellent vehicle sales as well as after-sales service and the new PROTON X50 is expected to increase its presence all over Nepal.
Jagdamba Motors has been selling PROTON SAGA in the entry-level sedan segment and PROTON X70 in the premium SUV segment since 2020.
Proton X50 Price in Nepal
The standard variant is priced at Rs 71,99,000, the premium variant at Rs 79,99,000 whereas Flagship variant will cost 84,99,000.
Also Read:
GWM Haval H6 earns five-star ANCAP safety rating
Nepal's Largest Selling brand LG launched Naya Barsa, Badau Harsha Campaign
Agni Group Opens Mahindra Tractor Showroom and Service Centre Damak
Benelli Sojhai 25000/- Cash Discount offer announced
Proton X50: Premium Mid Range SUV unveiled in Nepal
Hyundai Ioniq 5 named UK Car of the Year 2022
Compiled by :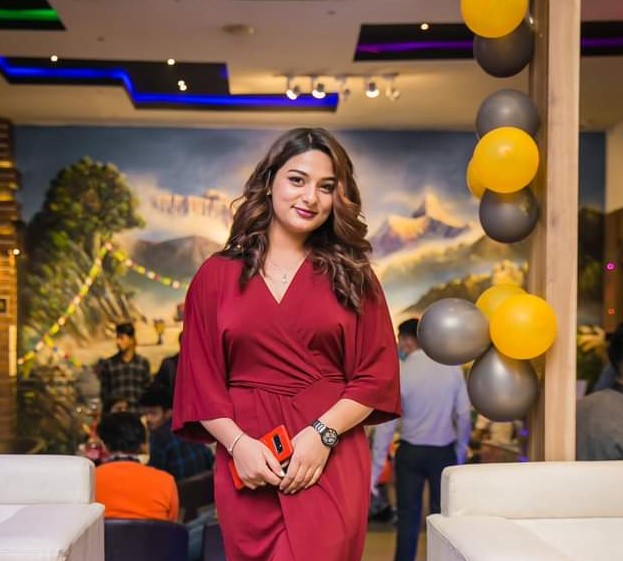 Ankita Acharya