Qualcomm Gives Mobile Gaming 15% Faster Snapdragon 732G
31st August 2020
"The first partner out of the gate that will be leveraging the Snapdragon 732G Mobile Platform is POCO."
As much as we would all love to have the latest and greatest, high-performance flagship smartphone, the lofty price tags of many of those devices put them out of reach for many. Mainstream devices are significantly more affordable, but they don't typically offer quite as much overall performance, at least according to many popular benchmarks. Although measured performance is quantifiably not as strong, the user experience for the vast majority of everyday use cases can still be very good on a mainstream device. Graphically intense mobile gaming, however, is often an area where those same mainstream devices clearly lag behind their more powerful counterparts. News out of Qualcomm today, however, should give upcoming, more mainstream mobile device a significant boost in performance.
A few hours ago, Qualcomm announced the new Snapdragon 732G Mobile Platform. As its name suggests, the 732G is an iteration on the existing Snapdragon 730G. The new Snapdragon 732G, however, has been further optimized to offer more CPU, GPU, and AI computation performance.
"Snapdragon 732G will deliver a powerful gaming experience, sophisticated on-device AI, and superior performance," said Kedar Kondap, vice president of product management, Qualcomm Technologies, Inc. "We're excited to work with POCO on the new POCO smartphone powered by the enhanced Snapdragon 732G globally."
The Snapdragon 732G is manufactured using an 8nm process and features Qualcomm's 4th generation Qualcomm AI Engine, along with higher-clocked CPU and GPU cores. The Qualcomm Kryo 470 CPU in the chip can scale up to frequencies as high as 2.3GHz, versus 2.2GHz in the 730G. And the integrated Qualcomm Adreno 618 GPU offers 15% higher performance in graphics rendering workloads.
The first partner out of the gate that will be leveraging the Snapdragon 732G Mobile Platform is POCO. "We are extremely excited about the upcoming POCO smartphone and our collaboration with Qualcomm Technologies that allowed us to create the first device on the market with the latest Snapdragon 732G Mobile Platform," said Sam Jiang, head of products, POCO Global. "We believe the device will set a new benchmark in the mid-range category, completely redefining the relationship between a phone's price and its capabilities."
The branding of the actual POCO device that will be powered by the Snapdragon 732G wasn't disclosed, but it will likely be the POCO X3 NFC. A few hours after the Qualcomm announcement hit, POCO's twitter account posted the image above. The full scoop on the POCO X3 NFC will be revealed on September 7.
Source: Forbes
Also Read:
JAPAN'S 'FLYING CAR' GETS OFF GROUND, WITH A PERSON ABOARD
WORLD'S FIRST VIRTUAL ART MUSEUM VOMA SET TO OPEN IN SEPTEMBER
APPLE TO LAUNCH ITS OWN WEB-BASED SEARCH ENGINE
THINGS TO LOOK OUT FOR WHEN BUYING A GAMING SMARTPHONE
WHAT ARE BEST GAMING PHONES AVAILABLE IN NEPAL?
SMARTPHONE WINNERS OF EISA AWARDS 2020-2021
FRANCE WON'T BAN HUAWEI BUT FAVORS EUROPEAN 5G SYSTEMS
FACIAL RECOGNITION AND BATH TIME BOOKINGS: HOW CHINA'S UNIVERSITIES ARE REOPENING
Compiled by :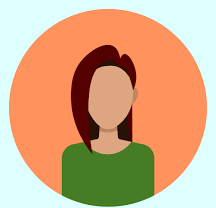 Kiran Shah