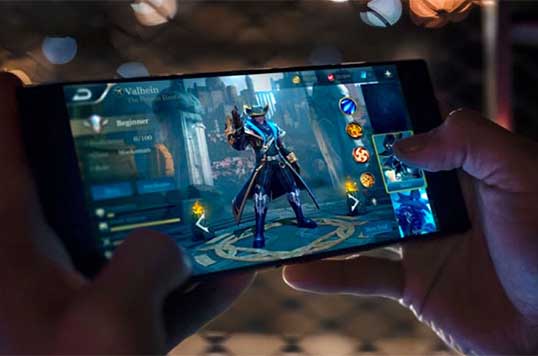 Things to look out for when buying a gaming smartphone
13th August 2020
"it is important to know what things in a phone make it stand out among the others and make it a worthy gaming phone."
As more and more people are inching towards mobile games such as PUBG Mobile, Fortnite, COD Mobile, it is important to know what things in a phone make it stand out among the others and make it a worthy gaming phone. Here are the things which phone should have to give its user the best gaming experience :
Performance
This is probably the most important thing which separates a normal phone and a gaming phone. The SoC (System on Chip) is the thing that runs your games and your day to day apps. The SoC comprises CPU, GPU, and many such components. The better the SoC the better the phone will perform in the games. Having a 4GB ram is enough. Currently, the best SoC which is offered by Qualcomm is Snapdragon 865+(launched 2 months ago). Snapdragon 855 is more widely available.
Screen
This is the thing you look the most while gaming and if it's not a good one, it'll ruin your gaming experience. A good screen comprises of 3 things:
Screen resolution: Gaming at high resolution will give you an edge over your opponent. 1080p is perfect as going beyond it will barely give you any advantage as human eyes will hardly notice a difference between 1080p and higher resolution.
Type of screen: Having a phone with AMOLED display will enhance your gaming experience as it provides better contrast and vibrant colors compared to an LCD panel. Also, AMOLED panels are more efficient than LCD panels. Having AMOLED will also give you a better content consumption experience
Screen refresh rate: Higher refresh rate screens will provide smoother gameplay. The normal phones have a refresh rate of 60Hz. Currently, 90Hz has become common among devices and will smoothen your gameplay by a lot. But some devices even offer 120Hz which will enhance your experience even more.
Cooling system
Gaming is a very intense and resource-heavy task for a device, which in return produces a lot of heat. Heat and electronics don't go well together. Also, a gamer holds the device for an extended period of time. So having a device that has a better cooling solution will help in performance and will also help the person holding the device. Many devices offer some sort of liquid cooling and a small number of devices even offer a fan!
Battery + Fast charging
Having a device with a large battery will significantly extend your gaming session. A device with a 5000 mAh battery is more than enough for a gaming session of about 4 hours+. A device offering fast charging will greatly reduce the time between your gaming sessions. Some devices nowadays even offer devices with 6000 mAh battery and blazing-fast 30 W charging.
Also Read:
SAMSUNG GALAXY S20 5G FULL SPECS
ASUS ROG PHONE 2 PRICE AND SPECS
HUAWEI MATE 20 PRO PRICE IN NEPAL, FULL SPECIFICATION | REVIEWS NEPAL
XIAOMI REDMI NOTE 8 AND NOTE 8 PRO PRICE IN NEPAL | FULL SPECIFICATIONS
XIAOMI LAUNCHES MI 10 AND MI NOTE 10 LITE IN NEPAL | FULL SPECIFICATIONS, PRICE
TOP PHONES UNDER 50000 IN NEPAL 2020 (UPDATED) | SPECS - BEST MOBILES..
Compiled by : Team Reviews