Whirlpool Refrigerators Price in Nepal | 2022
5th May 2022
"Whirlpool, smart choice for good health."
Whirlpool refrigerators are designed with the right technologies and innovations to help give families the care they need. Whirlpool Corporation started in 1911 as a small company in Benton Harbor, Michigan. Since then, the company has only flourished. Whirlpool array of fridges including Single Door, Double Door, Multi Door and FDBM come with innovative technologies.
Whirlpool refrigerator's price in Nepal starts at Rs 28,000 for the base model goes all the way up to Rs 96,850 for the top-end model.
Whirlpool Refrigerators Price in Nepal
| | | | |
| --- | --- | --- | --- |
| Model no. | Capacity | No. of doors | Price in Nepal |
| 200 Genius CLS Solid Color | 185Ltrs | 1 | Rs 28,000 |
| 200IMPC PRM 3S STL(grey) | 185Ltrs | 1 | Rs 29,500 |
| 200 IMPC PRM 3S STL(wine) | 185Ltrs | 1 | Rs 29,000 |
| 200 IM PWCOL PRM – Wine | 185Ltrs | 1 | Rs 30,500 |
| 200 IM PWCOL ROY – Sapphire | 185Ltrs | 1 | Rs 32,000 |
| WMD 200 | 185 Ltrs | 1 | Rs 25,650 |
| ND- 2051IMPC ROY | 190 Ltrs | 1 | Rs 33,900 |
| WDE-205-CLS-SPECIAL-FINISH | 190 Ltrs | 1 | Rs 32,000 |
| Twinkle- 200 | 200Ltrs | 1 | Rs 33,500 |
| 215 VTMG PRO PRM 3S- 200 | 200Ltrs | 1 | Rs 40,400 |
| 215 IMPC PRM Finish | 200Ltrs | 1 | Rs 32,700 |
| 215 IMPC ROYAL STEEL | 200Ltrs | 1 | Rs 33,200 |
| 215 IMPC ROY Finish | 200Ltrs | 1 | Rs 34,750 |
| 230 IMFRESH ROYAL STEEL | 215Ltrs | 1 | Rs 36,150 |
| 230 VItaMAgic Royal Special Finish | 215Ltrs | 1 | Rs 37,250 |
| 230 Vitamagic PRO PRM 3S ALPHA STEL-E | 215Ltrs | 1 | Rs 37,700 |
| 230 Vitamagic PRO PRM 3S | 215Ltrs | 1 | Rs 38,050 |
| 230 Vitamagic PRO ROY | 215Ltrs | 1 | Rs 40,300 |
| 230 VitaMAgic Pro Royal Special Finish | 215Ltrs | 1 | Rs 42,000 |
| FP 263D PROTN ROY (N) ALPHA STEEL | 240Ltrs | 3 | Rs 58,500 |
| NEO 258 ROY 2S | 245Ltrs | 2 | Rs 48,500 |
| 260 IM Royal Special Finish | 245Ltrs | 1 | Rs 49,000 |
| NEO DF278 PRM ARCTIC STEEL (2S) | 245Ltrs | 2 | Rs 51,650 |
| NEO DF278 PRM ILLUSIA STEEL (3S) | 245Ltrs | 2 | Rs 55,650 |
| NEO IF258 Nova / Elite Steel | 245Ltrs | 2 | Rs 41,500 |
| 260 IMFRESH ROY 3S MAGNOLIA FIN | 245Ltrs | 1 | Rs 41,850 |
| WTA 26NEO 258H CLS PLUS 2S | 245Ltrs | 2 | Rs 48,400 |
| NEO 258H ROY HIBISCUS (3S) | 245Ltrs | 2 | Rs 59000 |
| FP 283D PROTN ROY (N) Alpha Steel | 260Ltrs | 3 | Rs 57,000 |
| WTA29-R6 / NEO SP278 ROYAL Twiligh | 265 Ltrs | 2 | Rs 58,800 |
| NEO-SP278-PRM-WINE-MAGNOLIA | 265 Ltrs | 2 | Rs 50,150 |
| NEO 278H PRM HIBISCUS(3S) | 265 Ltrs | 2 | Rs 51,900 |
| F CNV 278 ELT COOL ILLUSIA STEEL(3S) | 265 Ltrs | 2 | Rs 68,200 |
| NEO 305 Royal / Elite Steel | 290 Ltrs | 2 | Rs 54,500 |
| F 305 ELT COOL ILLUSIA STEEL(3S) | 292Ltrs | 2 | Rs 55,350 |
| IF 305 ELT HIBISCUS(3S | 292Ltrs | 2 | Rs 55,950 |
| IF INV CNV 305 ELT COOL ILLUSIA | 292Ltrs | 2 | Rs 57,050 |
| IF INV CNV 305 ELT SAPPHIRE HIBISCUS | 292Ltrs | 2 | Rs 57,050 |
| F INV CNV 305 ELT WINE HIBISCUS | 292Ltrs | 2 | Rs 70,900 |
| IF INV CNV 355 ELT ALPHA MOCHA(3S) | 292Ltrs | 2 | Rs 59,000 |
| 20150 / Protton 3 Doors FP 313D | 300Ltrs | 3 | Rs 60,000 |
| FP 313D PROTN ROY FIN(N) | 300Ltrs | 3 | Rs 59,000 |
| FP 283D PROTN ROY (N) Alpha Steel | 300Ltrs | 3 | Rs 60,000 |
| FP 313D PROTN ROY FIN(N) | 300Ltrs | 3 | Rs 70,900 |
| FP 343 PRT ROY FIN(N) | 330Ltrs | 3 | Rs 70,900 |
| FP 343 PRT ROY FIN(N) | 330Ltrs | 3 | Rs 70,900 |
| IF 355 ELT WINE MAGNOLIA(3S) | 340Ltrs | 2 | Rs 70,900 |
| WTM-452 | 360 Ltrs | 2 | Rs 69,800 |
| IF 375 ELT ALPHA STL(3S | 360 Ltrs | 2 | Rs 74,350 |
| IF 375 ELT WINE MAGNOLIA(3S) | 360 Ltrs | 2 | Rs 74,350 |
| IF INV CNV 375 ELT COOL ILLUSIA(3S) | 362 Ltrs | 2 | Rs 74,350 |
| IF 455 ALPHA STL/MOCHA(3S) | 440Ltrs | 2 | Rs 89,900 |
| IF 455 CAVIAR BLACK(3S) | 440Ltrs | 2 | Rs 89,900 |
| IF CNV 455 ALPHA STEEL(3S) | 442Ltrs | 2 | Rs 91,700 |
| IF 480 ALPHA STEEL(3S) | 465Ltrs | 2 | Rs 91,650 |
| IF CNV 480 ALPHA STEEL(2S) | 467Ltrs | 2 | Rs 95,100 |
| IF 515 ALPHA STEEL(3S) | 500Ltrs | 2 | Rs 94,250 |
| IF 515 CAVIAR BLACK(3S) | 500Ltrs | 2 | Rs 94,250 |
| IF CNV 515 ALPHA STEEL(2S) | 502Ltrs | 2 | Rs 96,850 |
Compiled by :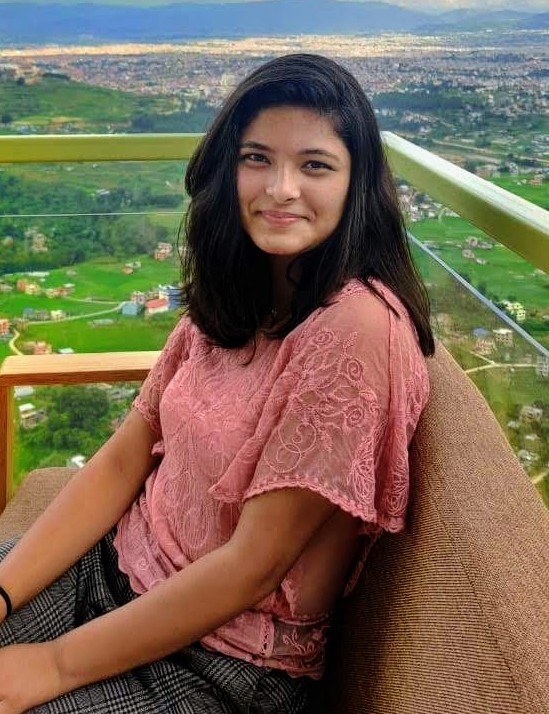 Upasana Poudel