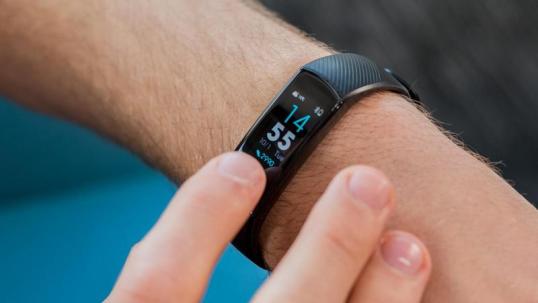 Best Budget Fitness Trackers in Nepal
20th August 2020
"Stay fit with the budget-friendly fitness trackers."
Fitness trackers have proven themselves to be the best health guides. As everyone has grown health conscious, fitness tracker is gaining more popularity. And why wouldn't it? With the features that calculate calories, monitor the jogging distance, keep track of heart beat and stress level and many more, fitness tracker has been an imperative accessory for people who want to stay fit.
Being fit is desired by everyone, but the best fitness trackers that cover every aspect and are best amongst all are bit pricey for everyone to afford it. So, here is the best budget-friendly yet trending fitness trackers for the ones who want to stay fit without having to lose weight off their wallets.
HUAWEI Band 4
For everyone who wants a good fitness guide within their budget, Huawei Band 4 can be said to be the one. They come preloaded with nine different exercise modes with smart heart rate tracking. These features allow the watch to suggest an appropriate workout routine based on the user's heart rate. And help them track their sleep cycle with TruSleep 2.0.
Specifications
Honor Band 5
The next one is Honor Band 5 with SpO2 Monitor that tracks oxygen saturation levels in the bloodstream so you can assess how your body is adapting during workouts or at high altitudes. It provides you comprehensive health stats. It also has TruSeen 3.0 that offers continuous heart rate monitoring. It is an advanced fitness tracker that also helps to find your phone, if misplaced.
Specifications
Mi Band 4
Xiaomi Mi Band 4 possibly is one of the best Budget fitness trackers with its variant features such as heart rate monitor, find my phone, sleep monitor, 6 exercise modes as well as daily activities tracker. This device also assists you while swimming and keeps track of your swimming moves and gives performance evaluation as well.
Specifications
Realme band
The band comprises a 2.4 cm screen capable of producing 65000 colours. With the watch's virtual button, users can scroll through the interface, turn pages, and other basic interactive functions without the need of a smartphone. The band is only available in black colour. It can be considered one of the cheapest fitness band with various advance features.
Specifications
Also Read:
BEST SMARTWATCH IN NEPAL -PRICE, SPECIFICATIONS
DETECT THE VIRUS BEFORE ANY SYMPTOM THANKS TO THE CONNECTED ACCESSORIES
TOP PHONES UNDER 50000 IN NEPAL 2020 (UPDATED) | SPECS - BEST MOBILES..
TOP 5 CARS IN NEPAL UNDER 30 LAKHS
TOP 5 SUVS IN NEPAL IN 2020 | UPDATED PRICE
TOP 10 FREE ANDROID GAMES 2019
TOP 10 RICHEST CAR COMPANIES IN THE WORLD 2020 | REVIEWS NEPAL
Compiled by :

Prativa Parajuli