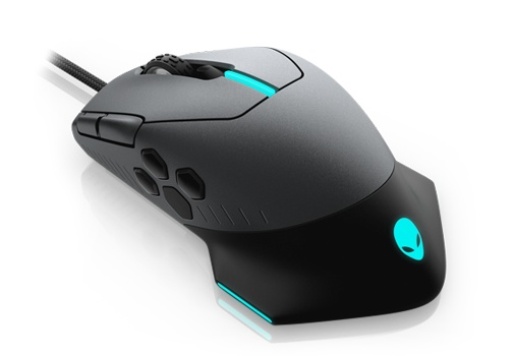 Why is gaming mouse better than normal mouse?
16th September 2020
"A gaming mouse for a smooth game play."
The culture of gaming mouse is increasing nowadays. Not just for gaming purposes, a gaming mouse is suitable for normal computer usage as well. Gaming mouses come with ergonomic advantages and are designed in a way that the user can hold it comfortably. If possible, try opting for the gaming mouse even for the normal use as it gives you many advantages.
Programmable buttons
Gaming mouses feature a number of buttons on the sides that can be used for different purposes. The buttons can be programmed and with a simple click, the user can easily perform the assigned task. With it, you can easily change the tabs; delete files, copy and paste texts, launch or close apps, and many more.
Durability and Improved Performance
Gaming mouses are made with high-quality materials and with better technology opting for the fact that the mouse might get banged to the desk several times. Also, the buttons can be clicked for millions of times and they have glide pads to reduce the friction. With its sweat-proof and other features, a gaming mouse can last for a long period.
Comfort and ergonomic advantages
With its ergonomic designs, users can easily hold the mouse and use it. The gaming mouses are crafted in order to conform to your hands and prevent any kind of fatigue or strain even during the long gaming hours. Not all grip and hands are the same, gaming mouses, better if wireless, can fit your grip and help you work or play for extended hours.
Response time and acceleration
A gaming mouse not only has a better grip but is also accurate. A normal mouse has a response time of 4-6+ ms; however, a gaming mouse has a response time of 1ms. Also, because of its better acceleration, the cursor moves fast as per the speed of the hand movement.
Higher DPI
Dots Per Inch (DPI) related to the sensitivity of the mouse. A gaming mouse has a feature to change its DPI. With higher DPI, the cursor moves or shifts with fewer mouse movements, and it is best suitable for fast movements especially while playing games. And also you can change it to lower DPI suitable for photo edit.
Wired or wireless
Alike a normal mouse, a gaming mouse is also available wired or wireless. The wireless mouse, often, comes with Bluetooth connectivity to connect the mouse with the laptop or pc.
Sensors
Most gaming mouses have laser sensors that have better response time and better acceleration.
Also Read:
HONOR HUNTER: GAMING LAPTOP LAUNCHING ON SEPTEMBER 16
REDMI G: REDMI GAMING LAPTOP TEASER
WHAT ARE BEST GAMING PHONES AVAILABLE IN NEPAL?
SMARTPHONE WINNERS OF EISA AWARDS 2020-2021
5 THINGS TO CONSIDER WHILE BUYING GAMING MONITOR
HOW CAN YOU MAKE YOUR HOME WIFI PRIVATE?
Compiled by :

Prativa Parajuli