How can you make your home WiFi private?
30th August 2020
"With home becoming the new workplace, a strong, stable, and secure internet connection is an extreme necessity."
In this Covid world, working from home has become our only way to survive. We obviously need the money and for that, we have to work. With growing cases of covid-19 there is no way we can go to the office and maintain the daily misery for money. We can't chant "Monday sucks" anymore. A supreme shift in our work culture has been established. We can say that 'work from home' is our new normal and is going to be for a long long time.
With home becoming the new workplace, a strong, stable, and secure internet connection is an extreme necessity. There is a recent surge in the request, even from large organizations to build a robust Work-from-Home IT policy that can take care of the protection of sensitive data on an employee device, while he/she is working from home. But how safe is it? Is it safe enough not to expose your sensitive information?
Here are a few methods that can keep your sensitive data and preying hackers off of your confidential information:



Secure your router
Most users leave their router to default which gives hackers the power. To secure your router you must change the router's default name and pre-set passwords. To protect against the newly discovered remote vulnerabilities of UPnP, consider disabling this service on your router. You can also log out as administrator, to diminish the risk of someone tailgating your session to gain control of your device. And of course, remember to keep your router software updated.
Network encryption

Network encryption is a network security process that applies crypto services at the network transfer layer - above the data link level, but below the application level. Depending on your router, you might have options for different kinds of encryption. To keep out interloper, it's essential to use some variant of WPA (Wi-Fi Protected Access) protection, either WPA or the newer WPA2 standard. The WPA2 is currently the most secure and most recent form of encryption available for home but if you want extra security you can use Advanced Encryption Standard like the one used by the government to secure classified information.
Virtual private network (VPN)
A virtual private network (VPN) extends a private network across a public network and enables users to send and receive data across shared or public networks. VPNs cannot make online connections completely anonymous, but they can usually increase privacy and security. VPN can mask your internet protocol (IP) address so your online actions are virtually untraceable. It is recommended to use a VPN while dealing with confidential data.
Also Read:
KNOW WHATS NEW WITH THE NEXT GENERATION 5G MOBILE NETWORK
TRIBHUVAN UNIVERSITY EXERCISES SUBSIDIZED LEARNING DATA PACKS
FOR THE FIRST TIME IN NEPAL, HBO CHANNELS CAN BE VIEWED FOR FREE BY DISH HOME USERS IN THE MOBILE APP.
WHY DOES ONE NEED LIFE INSURANCE?
WHAT MEDICAL DEVICES SHOULD I HAVE AT HOME
10 UNIQUE AND USEFUL APPS FOR YOUR ANDROID PHONES
TOP UTILITY APPS FOR ANDROID PHONES
Compiled by :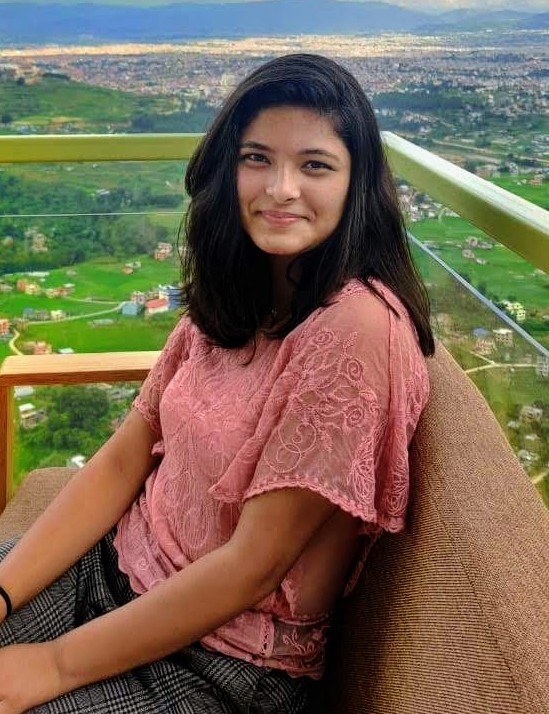 Upasana Poudel