Basis tips for the maintenance of Electric scooters and bikes
12th November 2021
"Regular maintenance can help your e-bike stay in top condition and reduce the risk of larger repairs in the future."
Electric bikes are a great way to get around, but if you don't take care of them properly they can give you more trouble than they are worth. Regular maintenance can help your e-bike stay in top condition and reduce the risk of larger repairs in the future.
Regular Cleaning
Cleaning your electric scooter and bikes at least once a week is important not just to keep it neat to look at. It also saves your ride from damage caused by unattended dirt and other elements. Remove any stubborn dirt, mud, and plants that could jam the wheels.
Battery care
The most important electrical piece on the bike is the battery. Read the manufacturer's instructions on how to properly charge it before you attempt to charge.
Charging it improperly will probably end up damaging the battery and wearing it out quicker.
Battery replacements can be pricey, so take care of the battery you have and help it last as long as possible. You should clean your terminals, inspect the fuses and check spares.
Tire pressure
One of the most significant parts of your e-scooter and bike is your tires which are frequently neglected and overlooked.
As tires are the main contact point between you and the ground, this implies they're on a very basic level imperative to your wellbeing just as to the performance of your electric scooter and bike.
The reason you should maintain your tires are for Resistance against Punctures, Provides Optimal Grip, Greater Potential Range, and longer tire life.
Brake pad
It is very important that you should be able to stop your scooter and bike where you need them. There is a need for regular tuning and maintenance of your electric scooter and bike while pushing brakes.
The maintenance requires the replacement of the brake pads in order to get proper safety while riding an electric scooter and bike. The brake pads become useless after some time and long usage while driving an electric scooter or bike.
When your electric scooter or bike brakes are out of order you can take a look at the brake pads or other words brake shoes, and the brake cable tension.
Performance check
The performance check is a key feature in maintaining the quality and strength of a good scooter or bike before taking a ride.
In maintaining your electric scooter or the quality of your scooter, unexceptional things always happen in every situation.
It is very important to have a complete kit with a manual in order to get out of this situation and you also have knowledge of repairing your electric scooter. When you are buying these types of vehicles you always have the user manual.
Also Read:
2000cc cars in Nepal |Price and Specifications|
Realme GT Neo2 Launched in Nepal
Kent UV+UF Water Purifier | With Price and Specification|
Compiled by :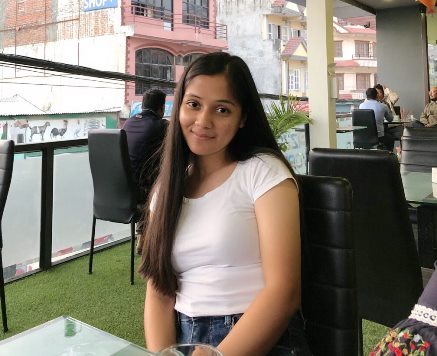 Delika Dangal