Best bikes for Senior Rider
1st November 2021
"Here's the list of the best bikes for senior rider which are comfortable, lightweight, and with good performance and mileage."
The best motorcycle for a senior rider should definitely be both comfortable to ride as well as good in performance and mileage. Motorcycles for senior men should be lightweight too, so they can easily hold it up or pick it, in case, it falls. Therefore to make it all easier to pick the best bikes for seniors here's the list of them:
Hero Super Splendor:
The new Super Splendor comes with Integrated Braking System (IBS) technology. The advanced braking system reduces the braking distance by 30% resulting in better control, stability, and reliability on the road, keeping you super safe.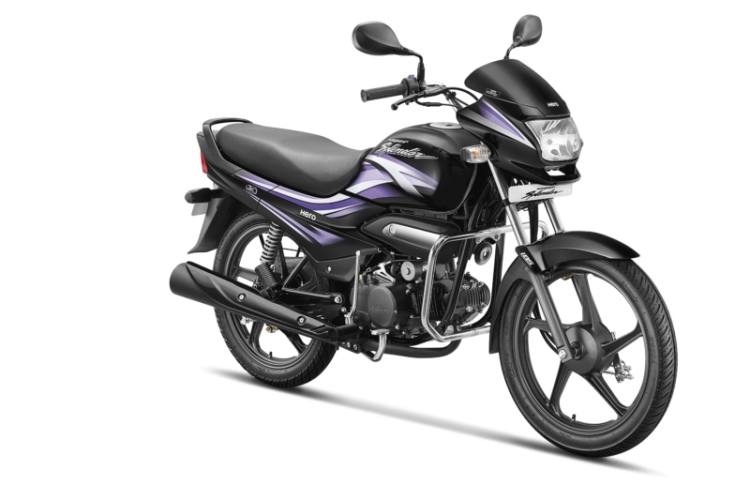 Hero Super Splendor is a 125CC 4 stroke single-cylinder, air-cooled SOHC Engine, and a 4-speed gearbox motorcycle.
It comprises a 4-speed gearbox transmission and a 10.5-liter fuel tank. Taking about the performance it has a max power of 6.72 kW (9.0 bhp) @ 7000 rpm and max torque of 10.35 Nm @ 4000 rpm. It has a mileage of 65 Kmpl.
The price of Hero super Splendor is Rs, 2,07,500.
Bajaj Platina 100:
The Bajaj Platina 100 ES is a commuter bike having a peppy motor that's quick off the line with a comfortable suspension setup and fuel-efficient motor.
This bike lacks quality components, tubeless tyres, and disc brakes options but is affordable and can be used for daily commutations due to its comfortable seats, good mileage, and engine sound.
Bajaj Platina 100 ES is a 99.27 cc bike that provides the maximum power of 8.2 PS @ 7,500 rpm and a supreme torque of 8.05 Nm @ 4500 rpm. The bike has an air-cooled cooling system and 2 valves per cylinder.
The price of Bajaj Platina 100 in Nepal is Rs. 189,900.
Honda CB Shine:
Honda CB Shine offers excellent mileage, good performance, and unbeatable value of money.
The Honda Shine is powered by a 124cc BS6 engine which develops a power of 10.59 bhp and a torque of 11 Nm. With both front and rear drum brakes, Honda Shine comes up with a combined braking system of both wheels.
This Shine bike weighs 114 kg and has a fuel tank capacity of 10.5 liters.
The CB Shine gets conventional suspension with preload adjustment for the rear, along with 18-inch wheels. You can get your CB Shine with either a front disc brake or a drum brake. A combined brake system (CBS) is an option for both and comes as standard equipment.
The price of Honda CB in Nepal is Rs 254,500 (SP BSIV DSS) and Rs 244,900 (SP DRS).
TVS Radeon:
TVS Radeon is a lightweight bike that gets a classic look with a strong materialistic built and is specially focused on old-aged people, who are too busy and need to travel from place to place.
Being lightweight, this two-wheeler delivers excellent fuel efficiency. TVS Radeon is powered by a 10.7cc of 4-stroke Duralife engine that chunks out the maximum power 6.18kw @ 7000rpm and 8.7 Nm torque @ 5000rpm.
Radeon features a 4-speed gearbox. TVS configures its Duralife engine in this two-wheeler which guarantees high fuel efficiency and long-durable performance for years.
The stylish ribbed thigh pads fuel tank is 10 liters.
The price of a TVS Radeon in Nepal is Rs 190,900.
Also Read:
Skin Care Routine for Oily Skin
Microwave Oven Just under 15K in Nepal
Budget LED TV under 30,000 | With Specification |Tips for Glowing Skin within 10 Days.
Redmi Earphones just Under NRs 3700 | With Specification |
Crossfire & ItalicaMoto Tihar Offer 2078
Compiled by :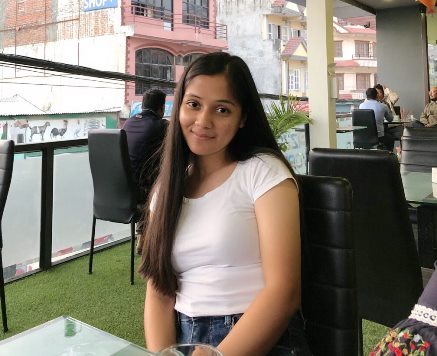 Delika Dangal